With More Than 30 Registered Student Organizations, Coker Has Something for Everyone. If You're Interested in Starting Your Own Registered Student Organization, Email sga@coker.edu to Find Out How!
add remove ACADEMIC

Computer Science and Mathematics Club: The purpose of the Computer Science and Mathematics Club is to increase interest in computer science and mathematics. The club also encourages computer science and mathematics majors to extend their studies beyond the typical classroom setting.

Science Club: The Science Club was formed to familiarize both science and non-science majors with the science disciplines and to help them make informed post-graduate career choices by scheduling talks, educational tours and outdoor activities, such as camping, rafting, etc.
Social Work Student Association: The Social Work Student Association is a professional organization comprised of social work students designed to promote the social work profession and opportunities within the field. Beyond helping social work majors better understand the profession, this organization also collaborates with agencies in the Hartsville Area for community service projects.

World Scholars: The World Scholars Program for top academic students engages scholars in intellectually stimulating activities to cultivate a keen awareness of world cultures.

add remove ARTS AND CULTURE

Art Club: The Art Club exists to promote awareness of contemporary artistic expression. The Art Club plans various trips and events for the enjoyment and education of both new and experienced art enthusiasts.

Chinese Culture Club (CCC): CCC promotes the understanding and appreciation of Chinese culture in ways that are both entertaining and informative. Past events have included language practice nights, Dumpling Workshops, and Chinese New Year celebrations.

Common Ground: Common Ground's mission is to foster and promote tolerance, understanding and togetherness in the lesbian, gay, bisexual and transgender communities.

Coker University Culture Club: The International Student Organization's goal is to provide opportunities for international and American students to share unique experiences and expose each other to different cultures, languages and ethnicities present on campus.

Pan African Sisterhood Association: The Pan African Sisterhood Association provides a network of support and promotes unity of minority women at Coker University. PASA embraces the mission of the College by ensuring its members become graduates who have the ability to think analytically and creatively and to write and speak effectively.

add remove CAMPUS

Campus Activities Board (CAB): CAB, the campus programming board, is responsible for campus events and entertainment. CAB plans and produces activities for the entire campus, and plans campus traditional events like Fall Formal, HomeCOWming, and Crew Races.

Class Councils: The Class Councils serve as a liaison between the Student Government and students. Each class is represented by a president, vice president, treasurer and secretary. Class Council members assist in the planning of Homecoming, COW Days and Crew Races. Elections are held at the end of the spring semester.

Coker University Union: The Coker University Union, the campus programming board, is responsible for campus events and entertainment. CCU plans and produces activities for the entire campus, such as Welcome Week, Welcome Back Week, Bandfest and The Happening. Any student who enjoys event planning and entertainment is welcome to join CCU.

Commissioners: Since 1924, Coker's Commissioners have welcomed freshman with great excitement. Each Commissioner is directly responsible for a group of freshmen students called a "family," helps with the personal and academic concerns of freshmen students and assists the family in adjusting to college life.

Diversity Education Engagement Peers (DEEP): Under the Center for Diversity, Interfaith, and Inclusion Education, DEEP facilitates conversations among the student body to promote equity and inclusion. They educate their fellow students and the campus community by enhancing their understanding of diversity, cultural awareness and exploration of social justice.

Residence Hall Association: The Residence Hall Association facilitates of communication regarding residence hall issues between residential students and the College administration. RHA's main objective is to serve the residential, campus and Hartsville communities in a multitude of ways.

Student Athlete Advisory Committee: The Student Athlete Advisory Committee's mission is to enhance the total student-athlete experience by promoting opportunity for all student-athletes; protecting student-athlete welfare; and fostering a positive student-athlete image while maintaining the tenants of the Division II philosophy.

Student Government Association: The Student Government Association is the umbrella organization that governs all Registered Student Organizations and directs a flow of information from the student population via three separate councils: the Class Council, RSO President's Council and the Evening School and Commuter Council.

add remove HONOR

Delta Eta Pi: Delta Eta Pi is a national dance honor society designed to honor excellence within the dance program and to promote dance on the Coker campus and in the Hartsville community.

Chi Alpha Sigma: Chi Alpha Sigma is a student-athlete honor society that recognizes high academic achievers and sport letter winners at the collegiate level.

Kappa Delta Pi: Kappa Delta Pi, also known as Alpha Gamma Psi, is an education honor society that promotes excellence in education and recognizes outstanding contributions to the field.

Lambda Pi Eta: Lambda Pi Eta, the official communication studies honor society of the National Communication Association, recognizes, fosters and rewards outstanding scholastic achievement in communication studies; strives to stimulate interest in the field of communication; promotes and encourages professional development among communication majors; provides opportunities to discuss and exchange ideas in the field of communication; and encourages members to explore options for graduate education in communication studies.

Nu Delta Alpha: Nu Delta Alpha is a national dance honor society designed to honor excellence within the dance program and to promote dance on the Coker campus and in the Hartsville community.

Omicron Delta Kappa: Coker University's Circle of Omicron Delta Kappa was chartered in2003. This national leadership honor society recognizes those who have exhibited a high standard of leadership in one of the five major phases of campus life as described by the national ODK office.

Phi Alpha: Also known as Rho Theta, Phi Alpha is a national social work honor society that promotes a closer bond among social work students and encourages its members to enter into a more intimate fellowship with others dedicated to the promotion of humanitarian goals and ideals.

Phi Beta Lambda: Phi Beta Lambda, a division of Future Business Leaders of America, provides opportunities for post-secondary students to develop business-related career competencies. PBL is an integral part of Coker's instructional program and promotes a sense of civic and personal responsibility.

Phi Sigma Iota: Phi Sigma Iota recognizes outstanding accomplishment in the study or teaching of any of the academic fields related to foreign language, literature, or culture.

Psi Chi: Psi Chi is an international psychology honor society that encourages, stimulates and maintains excellence in scholarship of members and promotes the science of psychology.

Sigma Tau Delta: Sigma Tau Delta is an English honor society whose central purpose is to confer distinction upon students of the English language and literature in undergraduate, graduate and professional studies. Sigma Tau Delta also serves to provide cultural stimulation on college campuses, to furnish community interest within English departments, to impose upon members high citizenship responsibilities and to encourage creative and critical writing.

World Scholars: The World Scholars Program for top academic students engages scholars in intellectually stimulating activities to cultivate a keen awareness of world cultures.

add remove LEADERSHIP

National Society of Leadership and Success: The National Society of Leadership and Success (NSLS) exists to assist students in creating the lives they desire, to help students discover what they truly want to do and to give them the support and tools necessary to achieve their goals.

Emerging Leaders: The Emerging Leaders program is a 15 week program for underclassmen students to learn about the foundations of leadership, personal leadership strengths and styles, and opportunities to become a leader on or off campus.

add remove PERFORMANCE

Coker Concert Band: An instrumental ensemble made up of Coker students and community members, with weekly rehearsals and one major concert per semester.

Chamber Singers: The Coker Chamber Singers, formed in 2005, is an auditioned choir that studies and performs choral chamber works of all musical periods.

Cobra Cast: Cobra Cast provides students with opportunities to express themselves through the performing arts, using voice and body language. Cobra Cast encourages students to become relaxed and enjoy performing in front of people, whether through public speaking or acting on stage, and enhances students' understanding of the performing arts and its influences on the world.

Coker Dance Elite: This organization exists to increase the visibility of dance on campus and within the community of Hartsville. It represents the College in a positive and spirit-oriented fashion. The Dance Elites provide various forms of entertainment throughout the academic year.

Coker Singers: Founded in 1908, the Coker Singers is the premiere choral ensemble of the College. The group has performed throughout the Carolinas as well as in Atlanta, New Orleans and Birmingham. Other engagements include performances at the Lincoln Memorial and the U.S. Capitol in Washington, D.C., and at Carnegie Hall and St. Patrick's Cathedral in New York.

Dancing Dolls: Dancing Dolls teaches and performs the art of majorette dance to the Coker community. Prior experience is encouraged, but not necessary – just be excited to learn!

Gospel Choir: Gospel Choir promotes, encourages, and educates the Coker community on gospel music and the roots of gospel culture.

Venomous Hip Hop Dance Club: Venomous learns and performs hip-hop dance forms & routines for the Coker community.

add remove RELIGIOUS

Divinity: Divinity promotes, encourages and demonstrates an alternative outlet for praise and adoration of Jesus Christ through dance and mime. Divinity ministers in the form of praise dancing to the Coker and Hartsville communities.

Baptist Collegiate Ministry: Baptist Collegiate Ministry is a Christian organization that worships similarly to a Sunday morning worship service. The group often has a meal at their meeting along with musical worship, band performances and speakers. All denominations are welcome to attend.

Fellowship of Christian Athletes: Fellowship of Christian Athletes is an organization that provides students with opportunities to play games, eat food and worship. FCA tries to host as many events as possible and reaches out to all of the athletic teams on campus as well as non-athletes.

Greater Grace: Greater Grace's main goal is to assist in sponsoring, constructing and hosting Sunday afternoon services, which are open to all Coker students and include off-campus ministers. Greater Grace's mission is to unify God's heritage for one purpose – praise.

Because Christ Matters (BCM): BCM is a Christian organization that provides various opportunities for learning and fellowship. Members need not be of Christian faith, and all are invited to attend BCM events.

add remove SERVICE

FANGS: FANGS (Freely and Nobly Giving Service) aims to inspire leadership for the public good through service. FANGS members work together to serve Coker and the Hartsville community through a wide variety of service projects.

Pause for Paws: This organization works to provide opportunities for all members of the Coker community to become active supporters of the Darlington County Humane Society. The group also serves to promote the mental well-being of students through interactions with animals.

add remove STUDENT GOVERNMENT ASSOCIATION

add remove INTEREST

All Time Gaming: All Time Gaming is a group that comes together to play, discuss, and educate others about video gaming and gaming topics.

Astronomy Club: Astronomy Club seeks to understand the awe-inspiring universe around us, all while having a little fun along the way. Past Astronomy Club events have included Lunar viewings, camping trips, and astronaut boot camp.

Fashion and Sewing Club: The Fashion and Sewing Club encourages creativity in fashion and sewing, and to that end, plans events to inspire different levels of art and skill. Crafting, sewing, socializing, and service projects are offered by the club.

Student Veteran Association: is a forum to support active and veteran military students.

Tabletop Gaming: Tabletop Gaming creates events and socials for the Coker community in which they can enjoy a carefree and semi-competitive space to enjoy tabletop games. A wide variety of games are welcome and provided by the organization.

Theatrical Expressions: Theatrical Expressions is an organization in which students can explore aspects of the art of theatre.
CENTER FOR LEADERSHIP AND ENTREPRENEURSHIP
Mission Statement: We inspire and develop authentic, innovative student leaders who leave their mark on campus, in the community, and in their careers.
Ready to get involved? Contact Us
(843) 383-8112 | aburkemper@coker.edu | 311 E Carolina Ave, Hartsville, SC 29550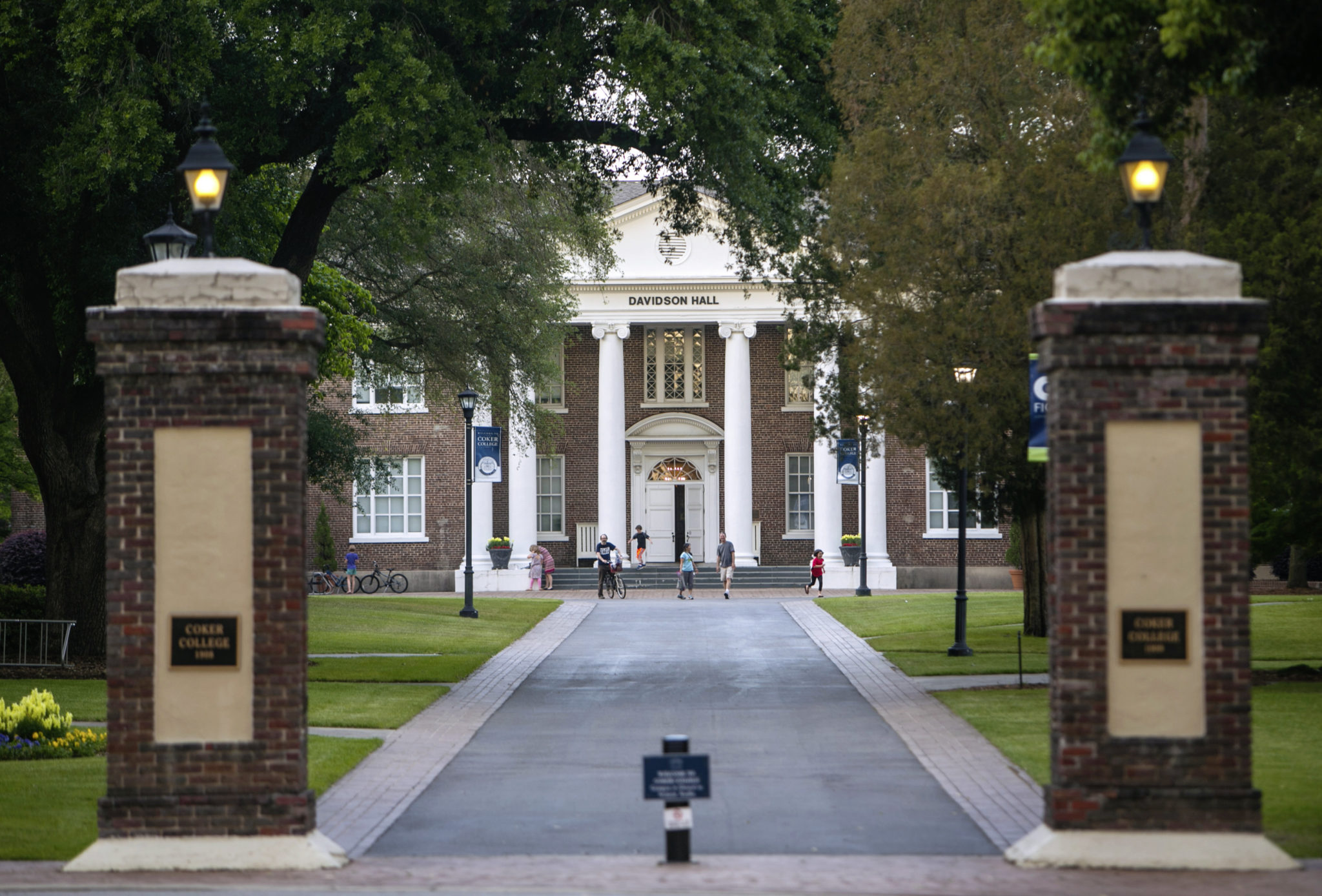 CORE VALUES: PURPOSE. CONNECTION. SERVICE. IMPACT
Leave your mark on campus
Dream of starting your own business someday?  Explore your innovative ideas and learn how to launch, manage, and grow your new venture with an Entrepreneurship Concentration or Minor offered by the School of Business.
Programs and Events
Want to be part of the global movement?  Join us and collaborate with other students at campus events like Global Entrepreneurship Week, Women's Entrepreneurship Day, and more.
Startup Coaching and Resources
Ready to jump in and get started?  Drop by the Center anytime to talk through your ideas, connect with the right supporters, and take the next steps to becoming a business founder.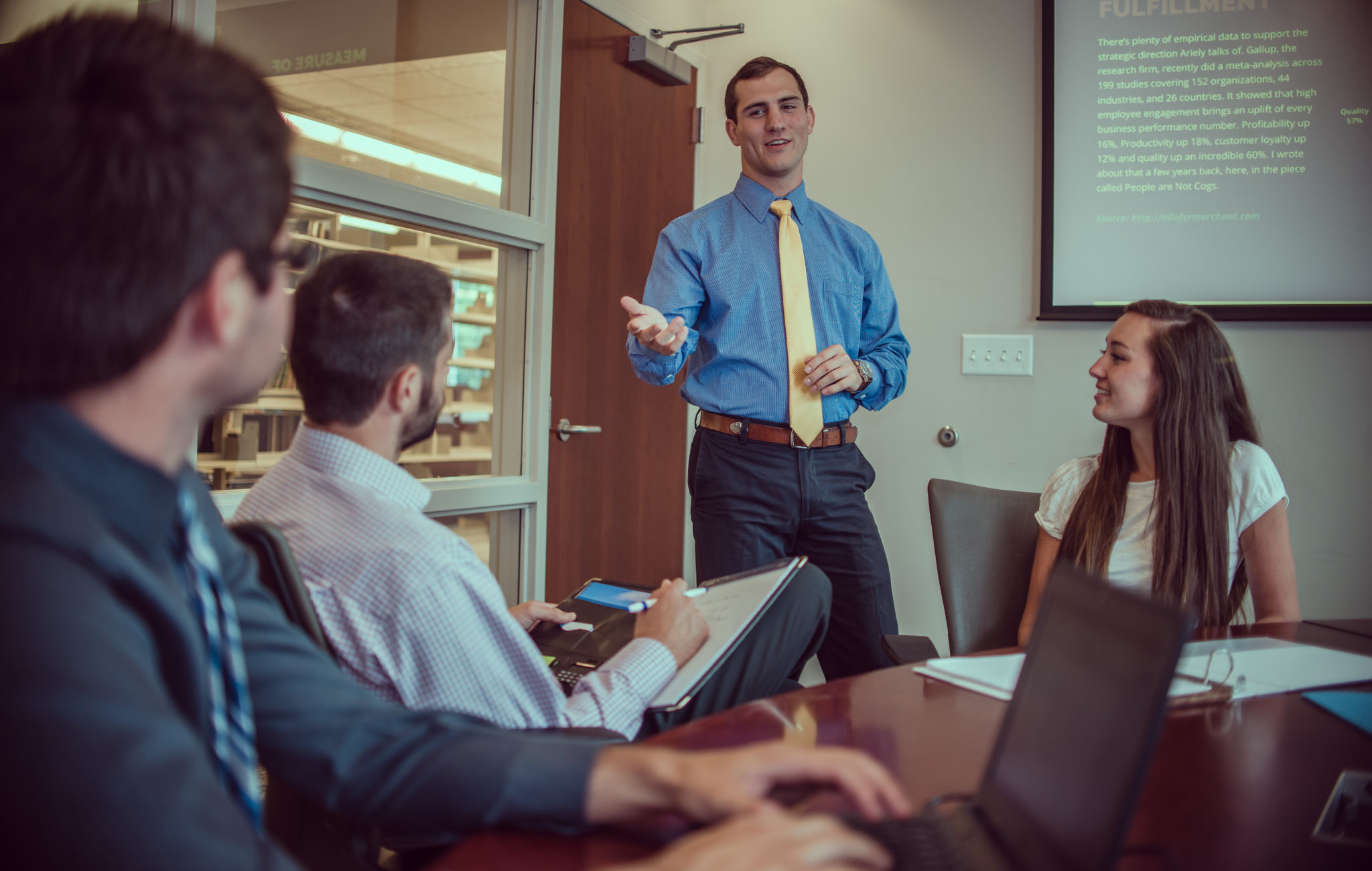 Leave your mark in the community
Passionate about transforming people's lives?  Join the award-winning Coker Enactus team to create and implement entrepreneurial projects that shape a more sustainable world.
Ready to earn some cold, hard cash?  Develop and pitch a new business idea for your shot at $10,000 in cash prizes.  This spring competition is open to students from multiple colleges and universities in the Pee Dee region.
>> SC Innovates Statewide Pitch Competition
Excited to dig into a promising business idea? Leverage this statewide network and create a pitch deck for your shot at thousands in cash prizes.  This fall competition is open to all college students across the state of South Carolina.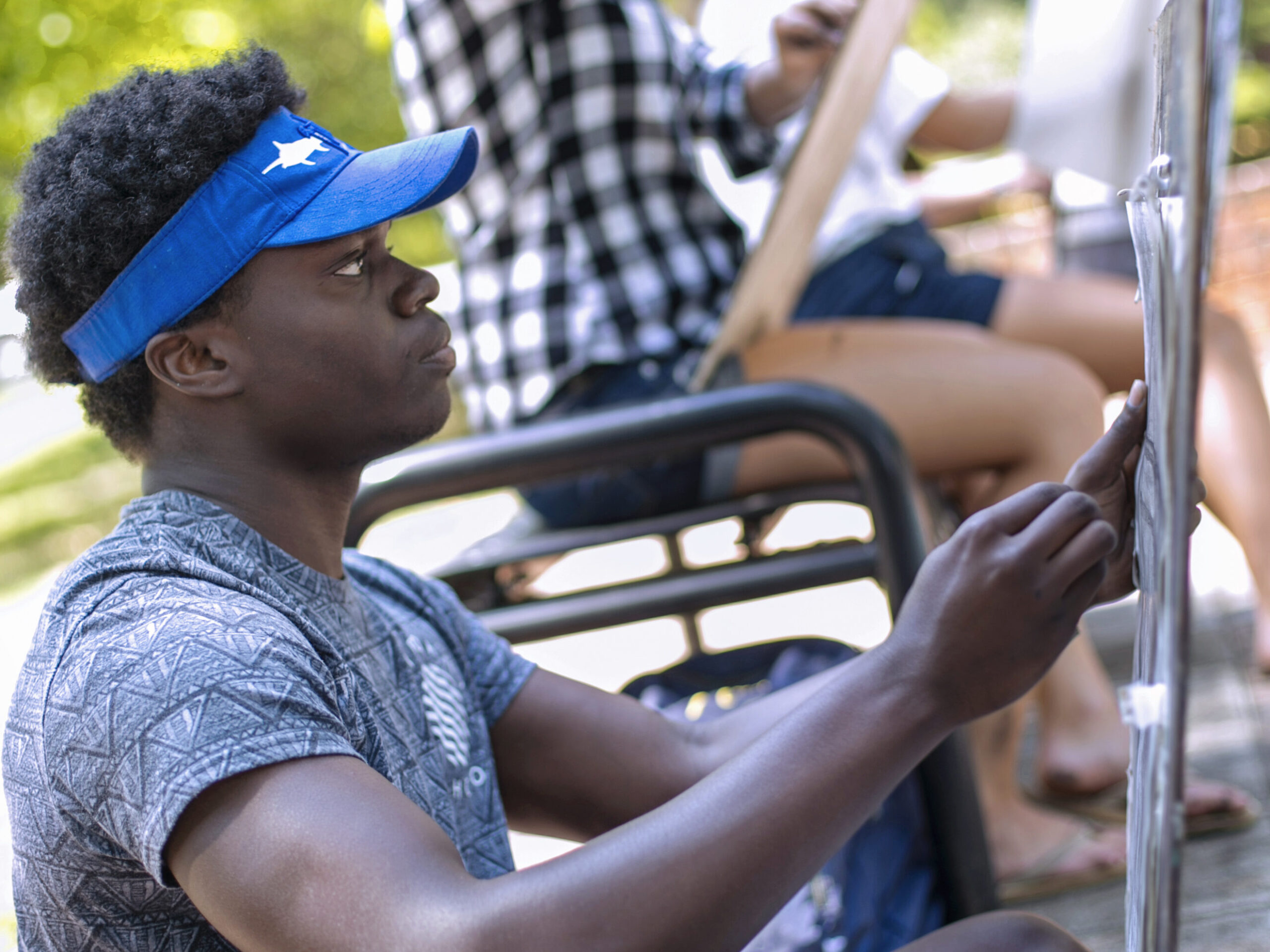 Leave your mark in your career
 Executive Round Table
Want to discuss leadership and career success with top executives?  Add this one-credit hour course to learn from numerous executives, community leaders, and entrepreneurs throughout the semester.
Ready to learn new skills and make an impact?  Apply for the next KLA cohort to leverage personalized job shadows, informational interviews, community impact projects, and a series of leadership workshops.
Maverick Innovators Fellowship
Ready to earn $500 while growing your innovative mindset?  Apply for the next cohort of Maverick Innovators to complete an eight-week training program with your fellow students at Coker and several other universities.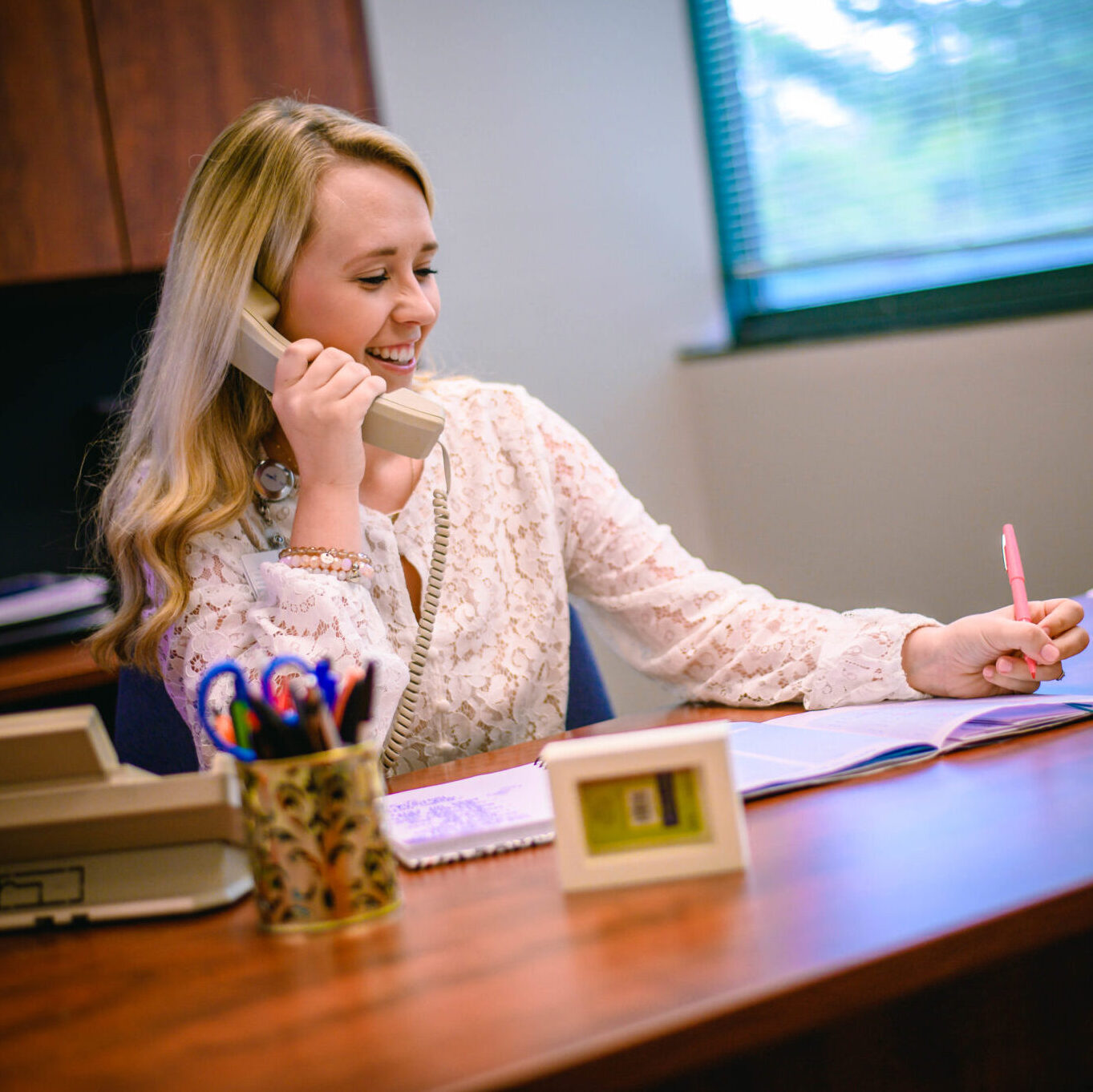 COKER UNIVERSITY: LEAD. INNOVATE. THRIVE.
Quantitative Literacy Center
Numbers and Mathematics Play a Huge Role in Our Daily Lives. They're Powerful Tools—and They're Not as Scary as You Might Think!
Coker University's Center for Quantitative Literacy (often affectionately referred to as the "QL Center") is committed to helping you understand and navigate mathematics, both in your classes and as part of our world.
The QL Center is located on the first floor of the Charles W. and Joan S. Coker Library–Information Technology Center. The Center is equipped with computers and graphing calculators, with student and professional staff nearby to help you as you work on homework or study. Open tutoring is available for all mathematics courses.
The QL Center also sponsors regular events throughout the semester to help our Coker community build connections through the power of numbers. Check the campus calendar for upcoming events, or visit the QL Center Google site for up-to-the-minute information about the Center.
The Center for Quantitative Literacy is part of GoFigure! — Coker University's dedicated Quality Enhancement Plan.
Helpful books and reading materials can be found in Coker's own Library–Information Technology Center (LITC), or by visiting the Center for Quantitative Literacy.
THE QUANTITATIVE LITERACY ASSESSMENT