GO WHERE YOU CAN GROW
Who do you want to be?
Coker University Mission
Coker University is a student-centered, comprehensive university. It is dedicated to providing every student an academic curriculum based upon a uniformly excellent liberal arts core that enhances the structured development of key personal skills.
The University's goal is to graduate students with the ability to think analytically and creatively, and to write and speak effectively.
Experiences both in and out of the classroom are focused on active student involvement and the practical application of academic knowledge that lead to lifelong learning. Coker measures its success by the personal and professional accomplishments enjoyed by all members of the academic community.
---
GO WHERE YOU CAN GROW
Who do you want to be? At Coker, you'll join a community ready to support you as you figure out what you want to do and who you ultimately want to be. From academics to arts and athletics, our outstanding programs help you grow, connect, explore, and thrive.
Coker University is a student-focused, private liberal arts college located in Hartsville, South Carolina. Coker combines round table, discussion-based learning with hands-on experiences to promote active participation in and out of the classroom. Our engaging, close-knit community prepares students with the confidence and skills they need to reach their personal best, in college and beyond.
Founded in 1908, Coker is a bachelor's and master's degree-granting institution and competes in 24 NCAA Division II sports. Redefining undergraduate research, Coker students present at local and regional conferences and competitions — leading change in the workforce and beyond. Our students go on to be leaders in industry, government, and the military. They lead companies, not-for-profits, and battalions.
Cobras design their future
Coker University is focused on your success. You are why we're here. We respect where you come from, we celebrate where you are in life, and we are committed to your future and leadership development. Our mission is to help you define your path and achieve your dreams and goals for the future.
From our flexible degree options to a liberal arts core that develops your academic knowledge, and leadership skills, we are here to give you a superior education and college experience.
We measure success by the mark our students make on this world. Our shared desire is to be a launchpad for you to celebrate a lifetime of personal and professional leadership. Coker provides a firm foundation for your future success, and we can't wait to see how high you soar.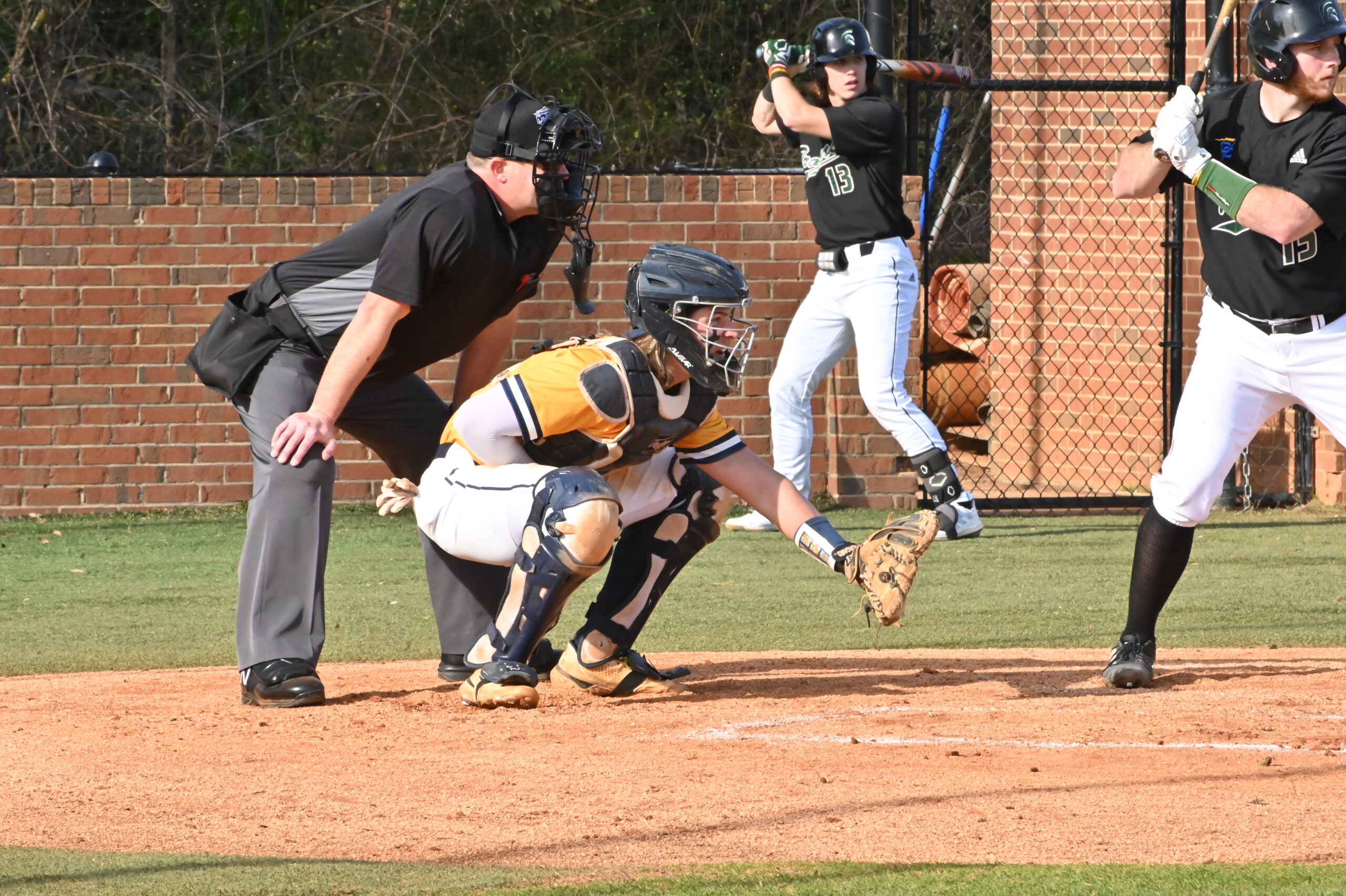 We Do This Together
Classes at Coker University are designed so you can expand your knowledge and engage in a meaningful way with other students, faculty members, and the world at large.
We built our programs around a Round Table Learning model, an approach that compels a culture of excellence, empathy, enthusiasm and a classroom focused on building leaders. Opportunities for student involvement and interactive discussion provide a unique classroom experience where you'll share ideas, develop communication and collaboration skills, and grow in confidence.
At Coker, you won't be lost in the back of a large lecture hall. Our small class structure and supportive campus environment are designed to create meaningful exchanges. By learning, working, and growing together, you'll define what being a leader means to make the world a better place.