Center for Diversity, Interfaith & Inclusion Education
THE CENTER'S MISSION
The mission of the Center for Diversity, Interfaith and Inclusion Education is to create a more inclusive campus where everyone feels welcome, safe and respected. This mission is based on the University's philosophy that, "At Coker, we affirm as the highest ethical principle the indestructible dignity of every human being. Furthermore, we believe that it is only by entering into community that a person can reach full human potential."
LOCATION
Library – Information Technology Center, Room 118
Contact our staff!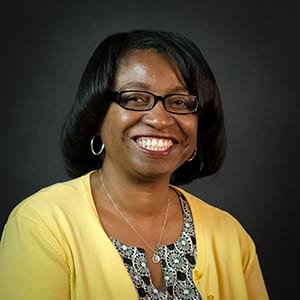 Darlene B. Small
Director of the Center for Diversity, Interfaith, and Inclusion Education
"I am a Hartsville native. I came to Coker to be the assistant director for off-campus programs (internships, study abroad, community service, career…
View Darlene's Profile
Sam Whaley
Program Coordinator, Center for Diversity, Interfaith, and Inclusion Education
"As an alum of Coker, it makes me incredibly excited to make my community stronger and more educated by working in this position. I get to interact with…
View Sam's Profile
STUDENT DIVERSITY TRAINING
Coker University is committed to continuing to build a more inclusive campus where everyone feels welcome, safe, and respected. It is important that everyone takes part in our diversity training/education in order to promote a more supportive environment. Our faculty and staff are required to complete diversity and inclusion training and have already begun this journey. Students also play a very important role in creating a sense of belonging on campus. These videos and assessments will help you to reflect on and evaluate your ideas about diversity and inclusion. They may challenge you to think more about how you are receiving and interacting with others. We hope that they will also encourage you to be open minded and empathetic to the plight of all human beings in our community and the wider world.
STUDENT ORGANIZATIONS
Coker University hosts a number of student organizations that bring people of affinity groups together. More organizations will be added to this page soon.
B.O.L.D. gives students a safe and inclusive space to discuss any challenges that are specific to being of color and/or being a college male student.
We are here to serve the persons of the university community, both in sharing the Gospel and providing various times of worship, fellowship, and informal Bible study in a
Christian
manner. Membership to BCM is open to all Coker University students, faculty and staff. The members do not need be of
Christian
faith, but a general desire to learn needs to be conveyed. Anyone who attends at least two events in the academic year will be considered a member. The privileges of being a member of BCM are that students have an opportunity to come together to worship and learn in a fun and inviting environment. Students with memberships are encouraged to attend meetings and participate in events.
The Circle of Sisterhood creates a safe space on campus for all women with a focus on women of color where students can be supported, and embrace their authentic self.
RESOURCES