GO WHERE YOU CAN SUCCEED
Thinking about graduate school? You're right where you need to be.
At Coker, we want to see you succeed.
Join a group of like-minded working professionals as they balance work, family and education—with the support of professors who understand your busy schedule. Technology brings our distinctive round table, discussion-based learning style to life online, so you can benefit from interactive assignments that let you build your own academic routine.
Are you a Coker alum?
Alumni of Coker University get $5000 off of their degree when they return to Coker, starting in 2021, to complete a Master's degree. The Graduate Alumni Scholarship provides $500 per term for non-repeating courses up to $5,000.
All alumni qualify automatically, and no additional application is required.
Apply To Coker!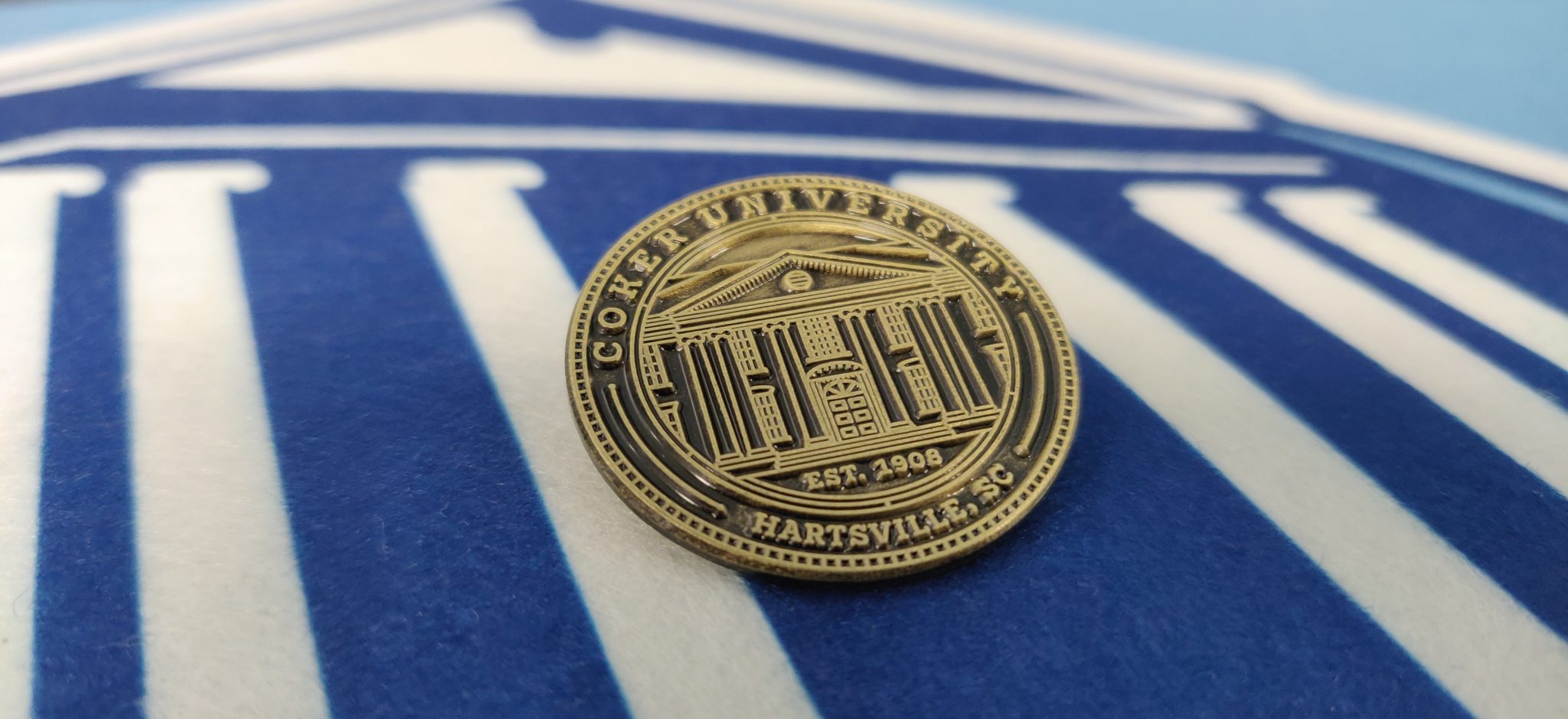 Learn about our admissions process
01. Complete Your Application

Complete and submit your official application for admission. There is no application fee.

02. Submit Your Admissions Portfolio

Submit your admissions portfolio, including official college transcripts from all institution(s) you've attended, by email to

transcripts@coker.edu

. If sending documents by regular mail, send to:

Graduate Admissions at Coker University

300 East College Avenue

Hartsville, SC 29550

03. Apply For Financial Aid

If applying for financial aid, complete your FAFSA application online. You will need Coker's school code: 003427.

Remember to complete your FAFSA no later than two weeks before your graduate program begins. Graduate students are eligible for up to $20,500 per academic year in Unsubsidized Stafford loans.
Admissions Requirements

To gain admission into a master's program at Coker University, a student must:

have a bachelor's degree from a college or university accredited by an agency recognized by the Council for Higher Education Accreditation
have an overall undergraduate grade point average of 3.0 on a 4.0 scale; students with a lower undergraduate grade point average may be reviewed for admission by program faculty
submit an admissions portfolio consisting of two professional letters of recommendation, resume, and one-page personal statement outlining the applicant's educational and career goals
Please note: GRE test scores are not required for admission