GO WHERE YOU CAN ACHIEVE
Learn more about our Honors Program
Honors Program
At Coker University, Honors students are encouraged to pursue their interests. It's not all about getting the highest grade in class. Our Honors students are involved in campus leadership, assist professors with nationally-recognized research projects, and serve local and global communities. The Honors program cultivates leadership development, personal growth, and reflective citizenship through a combination of coursework, co-curricular experiences, and independent exploration.
All Honors students develop their own paths and tell their own stories. How can you grow?
Programs and Benefits
Honors Thesis

Each Honors student engages with a faculty member in a discovery‐based research project or on an original creative work involving inquiry, investigation, and creative expression. Students have the opportunity to expand a project originally developed within their major program or to choose a project unrelated to their major course of study. Multidisciplinary projects are encouraged. Honors Students then create written accounts of their scholarly activity. Students who complete an honors project earn the privilege of presenting that project to the campus community in a venue, such as the annual Celebration of Academics, approved by the Honors Project Review Committee.

Honors Courses

Honors students complete at least 24 semester hours of honors-designated courses, which are qualitatively and quantitatively more challenging than non-honors courses.
Honors Seminar Courses

Co-taught by our faculty, these specialized courses incorporate a multidisciplinary discovery of issues relevant to a central theme. Past topics have ranged from "Who Says It's Wrong," an exploration of ethics and value systems, to a seminar on environmental policy and politics. Individual course topics vary by year, but in each case students benefit from activities and ideas that broaden their cultural backgrounds.

Foreign Language Skills

Honors Students earn nine credit hours in a single non-native language, rather than the usual six. This added attention to language skills allows participants in the Honors Program to engage as students of the world in more extensive ways.

Study Abroad

Honors students meet the Coker University study away requirement by studying abroad at a variety of institutions. Upon returning to Coker, Honors Students share their experiences with the campus community in ways that reflect their expanded knowledge of the world.
Coker University 101H

Introduction to Leadership and Life at Coker University: In this course, students engage in challenging dialogue and hold one another accountable for learning and input. Students leave this course better prepared for the challenges of leadership in corporate, institutional and public life and better able to analyze their responsibilities and commitments as leaders working for the common good and for purposeful change.

Honors Student Council

The Honors Student Council provides a forum for student feedback into the Honors Program and, under the guidance of the Director of the Honors Program, organizes community service and leadership activities for Honors Students.

Mentorship Program

To build leadership skills, continuing Honors Students serve as mentors to entering Honors Students. Beginning in the second year, each Honors Student is assigned a mentee. The mentor introduces the new Honors Student to the program and helps the mentee become involved in the College as a whole.
Other Benefits

An Honors Program scholarship for $1,000
Enhanced academic experience
Individual leadership training
Priority course registration
Up to $2500 to apply toward a study abroad experience
Attractive resume addition for both job and graduate school applications
Program Requirements
add remove CC101H: Introduction to Leadership and Life at Coker University.

A student who enters the Honors Program after his or her first semester at Coker University may petition the Honors Program Committee to have another CC101 meet this requirement.

add remove Twenty-four semester hours in courses designated as honors courses.

These courses will be marked with the suffix "H" on the student's academic record. For example, HIS210H will designate Western Civilization I for honors credit. Requirements for "H" courses will be quantitatively and qualitatively greater than non-honors courses.

A minimum of twelve semester hours of the prescribed 24 shall be taken as part of the student's Liberal Arts Studies Program (LASP) curriculum as honors contract courses. The Director of the Honors Program will have a list of appropriate contract currently available to students.

In addition, students may request honors contracts for specific classes from professors who, if they choose to offer the class for honors credit, are then responsible for obtaining approval from the Honors Program Committee.

add remove A minimum of six additional semester hour in variable credit honors seminars.

Each seminar will treat a subject area identified by the Honors Program Committee as key to a modern education.

add remove HON291

HON291 is a one-credit hour introduction to developing an honors thesis project.

add remove HON490 and HON491

These classes involve planning and completion of the student's Honors Thesis project. Honors students will partner with a faculty member in a discovery-based project or an original work involving inquiry, investigation and creative expression. Each student will develop a thesis that provides a written account of the scholarship activity. The specific format and guidelines for the thesis component will be developed by the honors student and faculty mentor in consultation with the Honors Program Committee.
HON490 involves planning and execution of the student's research project. It may be worth one to three semester hours and may be repeated for credit up to a total of no more than three semester hours.
HON491 involves the writing and public presentation of the final research project and may also be worth one to three semester hours, but may not be repeated. A final project evaluation by the Project Review Committee will occur prior to the meeting of the Faculty Senate at which the student's graduation with honors will be approved. Honors students will present their projects to the campus community in a suitable venue (such as the Celebration of Academics Week held each spring semester) approved by the Honors Program Committee.

add remove Three semester hours of course work beyond the 102-level in the same non-native language.

add remove A study abroad experience

Must be approved by the Honors Program Committee. For more information studying abroad, click here.
Meet Your Counselor!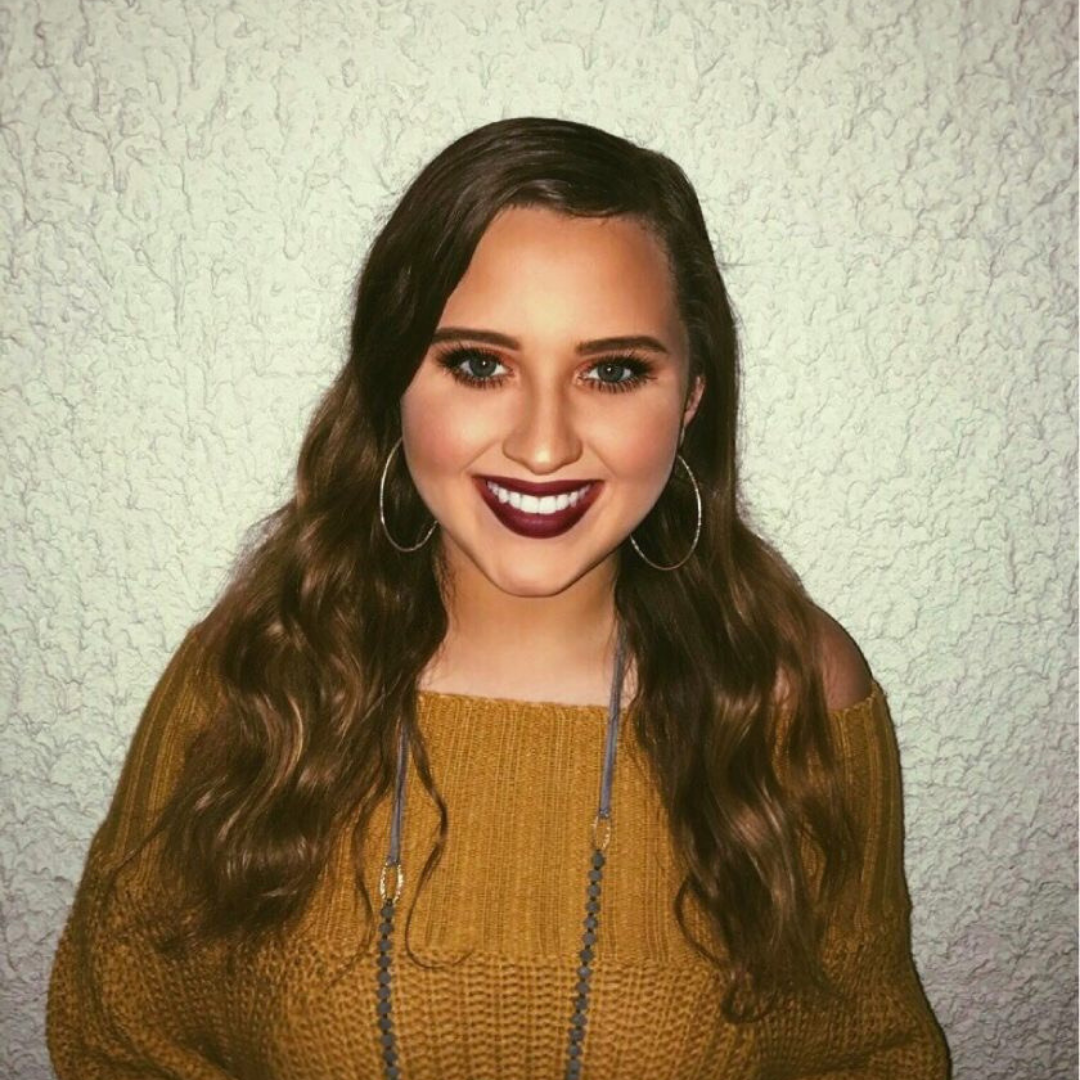 Camryn Quick
Being in the Honors Program here has been an extremely rewarding experience. I have gotten the opportunity to challenge myself academically and reach new heights with my formal writing. I have met so many wonderful…