Master of Science in Sports Administration
MASTER OF SCIENCE
in Sports Administration
Advance Your Career In Athletics
Coker understands graduate students have busy schedules packed with work and family responsibilities, which is why we designed our entirely-online Master of Science in Sports Administration program with a flexible, convenient format.
If you're interested in advancing your career or receiving focused training in specialized areas, Coker's program will help you combine your passion for sports with the in-depth knowledge needed to further develop the skills necessary to qualify for high-level, athletic-focused positions.
Coker's College Sports Administration graduates will learn the industry essentials, including how to develop and deliver an effective public relations campaign in college and university athletic programs while utilizing mass and social media, NCAA compliance principles and current key issues, how to develop and implement a successful fundraising program, create sound budgets, and handle a wide range of financial issues.
Coker's coursework focuses on the industry's three main components:
Finances: Business management/finances/fundraising
Legal: Legal and ethical issues/compliance
Communication: Sport communication/marketing/recruiting
Graduation Rate
90%
for students of Coker University's Master of Science in Sports Administration
Coker's M.S. in Sports Administration is ranked #12 in the country by OnlineMasters.com's 'Best Online Sports Management Programs' category.
The program is also ranked #30 by TopManagementDegrees.com, based on "accreditations, affordability, and prestige."
KEY CLASSES FOR YOUR SUCCESS
Marketing of Intercollegiate Athletics
This course examines the principles of marketing as they apply to intercollegiate athletics. Concepts unique to the sports product including consumer behavior, media and public relations will be emphasized. Promotional activities, market segmentation and legal aspects exclusive to intercollegiate athletics will be analyzed as the student develops successful marketing strategies.
Legal and Ethical Issues in Intercollegiate Athletics
This course is designed to provide students with an understanding of the legal and ethical issues associated with the operation of an intercollegiate athletic department. Through the analysis of case studies and current issues, students will focus on the practical application of laws and regulations and the implications that ethics have on decision making and management in intercollegiate athletic administration.
Fundraising in College Athletics
This course is designed to combine fundraising theory with the skills and knowledge needed to implement and develop a successful college athletic fundraising program. In addition to providing insight into how to assess the fundraising environment and evaluate an organization's capabilities, this course will cover topics on board development and using research to design critical campaigns and identify multiple sources of funding.
Why Coker University?
flexible, online format
learn from experienced athletic administrators; all faculty have real-world experience in the field
collaborate with students already working in college athletics
affordable tuition
one-on-one assistance from faculty in developing a personal brand, portfolio, and career plan
Cost & Aid

Estimated Total Tuition Cost (15 months)

| | |
| --- | --- |
| Total Credit Hours | 30 Hours |
| Tuition Per Credit Hour | $638 |
| TOTAL | $19,140* |

Additional Expenses (per year)

| | |
| --- | --- |
| Coker Technology Fee | $455 ($50 per term) |

*Estimated total costs are based upon current year figures and do not include the cost of course materials or possible increases for courses offered in a new fiscal year.

Graduate Program students are offered the Direct Loans Graduate Unsubsidized Loan funding to help pay for their educational expenses. Students are offered up to $20,500 per academic year in the Direct Loans Graduate Unsubsidized Loan. Students would complete the FAFSA each year to be considered for the loan. The FAFSA site address is https://studentaid.gov/h/apply-for-aid/fafsa. Based on the student's needs, the student may reduce the yearly offered amount of the loan by contacting the Office of Financial Aid at financial_aid@coker.edu.
Admissions

To gain admission to the Master of Science in College Athletic Administration program, an applicant must hold a bachelor's degree from a college or university accredited by an agency recognized by the Council for Higher Education Accreditation with an overall undergraduate grade point average of  3.0 on a 4.0 scale. Students with a lower undergraduate grade point average may be reviewed for admission by the program faculty.

Additionally, students will be required to submit a portfolio of materials including the following:

Official transcripts from all undergraduate and/or graduate institutions attended.
A one-page personal statement explaining the student's educational and career goals.
Resume
Two professional letters of recommendation. Electronic signatures accepted.

Admission documents may be submitted electronically and should be sent to transcripts@coker.edu If you have questions, please feel free to call 843.857.4139.
Course Sequence

The Master of Science in College Athletic Administration program has two entry points per year, each August and February. Graduate students will take one course at a time in a cohort model.

For more information, please email admissions@coker.edu.

Below is a sample course sequence of one cohort. (Actual course sequence may vary.)

| START DATE | END DATE | CLASS ID | CLASS NAME |
| --- | --- | --- | --- |
| | | MCAA 530 | Fundraising in Intercollegiate Sports |
| | | MCAA 540 | Intercollegiate Athletic Facilities |
| | | MCAA 535 | Legal and Ethical Issues |
| | | MCAA 520 | College Coaching and Athletic Recruiting |
| | | MCAA 570 | Business Management of Intercollegiate Athletics |
| | | MCAA 510 | Current Issues in Intercollegiate Athletics |
| | | MCAA 515 | Sports Information and Communication in Intercollegiate Athletics |
| | | MCAA 572 | Marketing Intercollegiate Athletics |
| | | MCAA 573 | Financial Management of Intercollegiate Athletics |
| | | MCAA 599 | Directed Research/Practicum in Sport Management |
See What Some of Our Proud Alumni Are Up to:

Athletics Director at Converse College
Associate Director for Development for Athletics at West Chester Foundation
Compliance Coordinator at Utah State University
Director of Athletics at USC Sumter
Assistant AD – Compliance at Lees-McRae College
Associate AD for Compliance and Administration at Jacksonville University
Head Women's Tennis Coach at Texas A&M Kingsville
Academic Coordinator for Student-Athlete Support at Campbell University
Assistant AD for Compliance and Academics at Rogers State University
Compliance Coordinator at Washington State University
Assistant Commissioner for Compliance and SWA at Conference Carolinas
Assistant Sports Information Director/New Media Manager at Lees-McRae College
Head Women Lacrosse Coach at Hollins University
Director of Corporate/Foundation Relations at Radford University
Athletic Trainer at St. Andrews University
Are you a Coker alum?
Alumni of Coker University get $5000 off of their degree when they return to Coker, starting in 2021, to complete a Master's degree.
All alumni qualify automatically, and no additional application is required.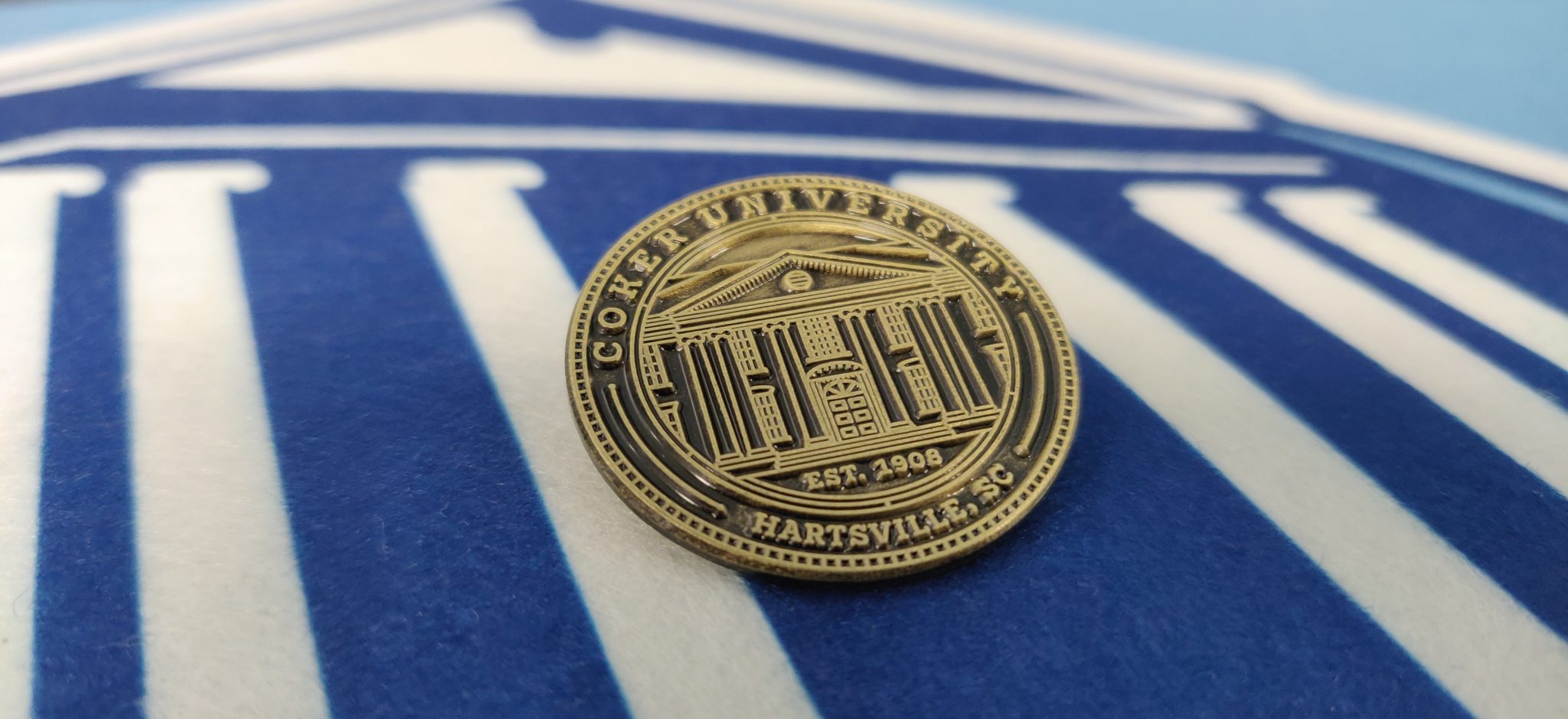 HEAR FROM OUR ALUMNI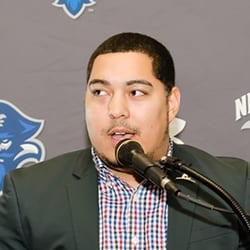 Kelvin Queliz
"I felt the masters program at Coker would give me the opportunity to diversify my knowledge of collegiate athletics…the program worked with my non-traditional schedule…I was the assistant athletic director…
MEET YOUR MENTORS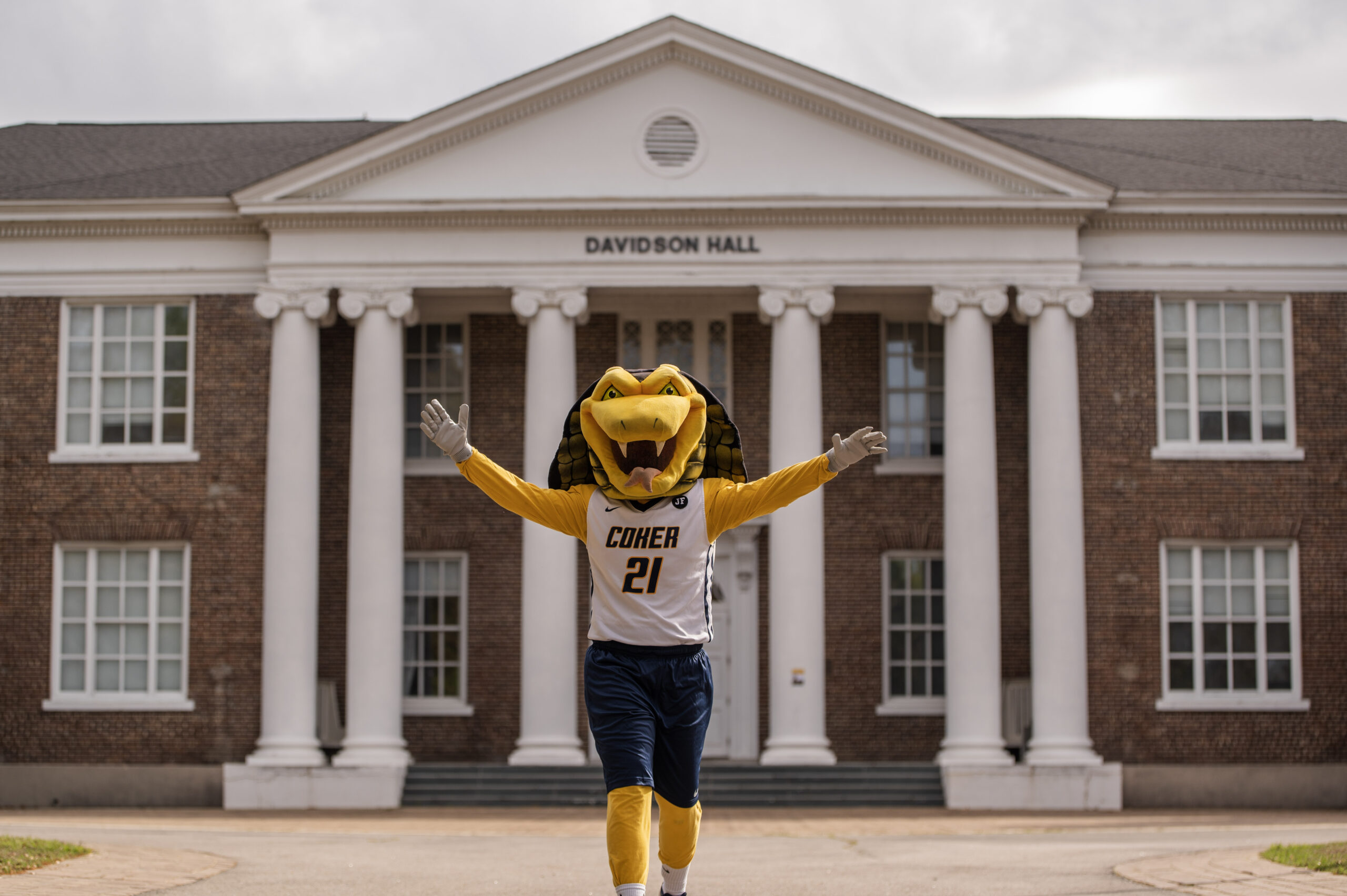 Lynn Griffin
Vice President for Athletics and Athletic Facilities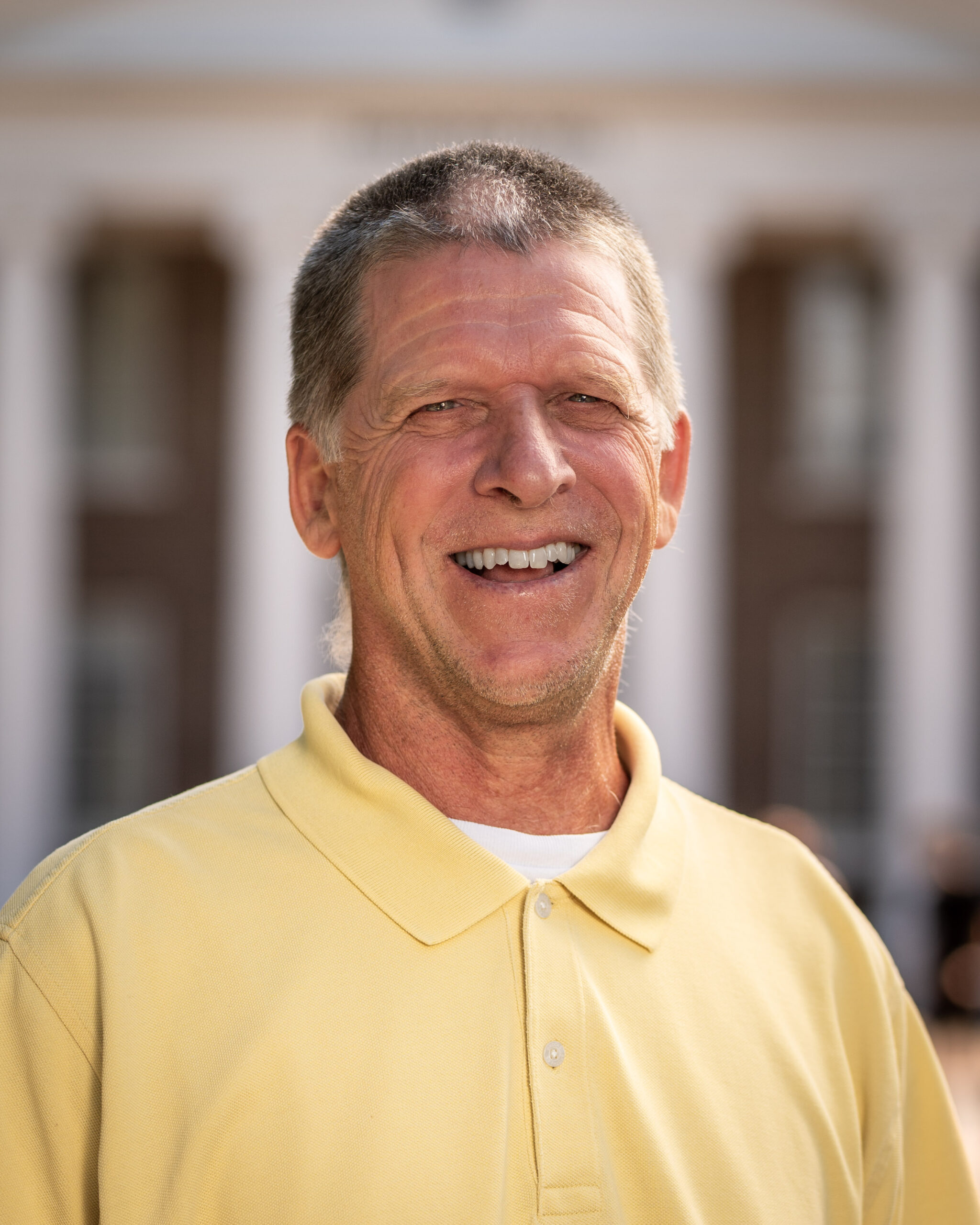 John Jewell
Professor of Physical Education and Sport Studies