Violet Ann Askins Thompson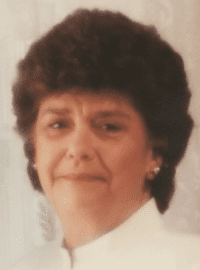 Violet Ann Askins Thompson, 87, of West Columbia, passed away on Tuesday, May 26, 2020. Born in Gaffney, SC on September 29, 1932, she was the daughter of the late Allen W. and Elizabeth A. Askins. She attended Furman University and was a graduate of Coker College and was an employee of the Department of Social Services and later retired from DHEC. She enjoyed shopping, visiting the beach, spending time with her grandchildren, and above all, helping others. She was known for her sense of humor but most of all, her kind, caring spirit and was a beloved matriarch of her family and will be greatly missed. Her family is comforted by the thought that she loved angels and is now among them.
Ann is survived by her daughters, Beth Williams, and Sandy Crouch (Mark); and grandchildren, Lauren Stalvey (Tyler), Caroline Crouch, and Robert Williams.
In addition to her parents, she was preceded in death by her brother, Allen Askins, Jr.; sisters, Harriette Blackwell, Nancy McClure, and Betsy Humphries; and son-in-law, Joe Williams.
The funeral service for Mrs. Thompson will be held at 11am on Monday, June 1st, in the chapel at Thompson Funeral Home- Lexington. Burial will follow in Southland Memorial Gardens. The family will receive friends at the cemetery immediately following the burial.