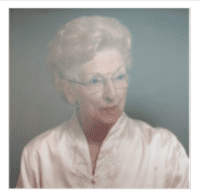 Norma L. Phillips passed away on November 12, 2019, at the McLeod Hospice House. She was born in Florence on July 30, 1927 to Lucy and Harry James Lewis. She finished public school in Florence and attended Coker College in Hartsville, SC. She worked for the South Carolina National Bank for 28 years. In addition, she was active in the Florence area serving in a number of roles on the Greater Florence Chamber of Commerce. She volunteered at McLeod Regional Medical Center and with the YMCA with fundraising efforts. In addition, she received two Gold Keys to the City of Florence from two different city administrators in recognition of her community involvement.
She was a long-standing, active and proud member of the St. Paul United Methodist Church serving on numerous committees and in various leadership roles. She served as president of the Jimmy McNair Sunday School Class. In her work and retirement years she was very active with her church, volunteer activities, growing roses and photography.
She was married to the late Lyn R. Phillips. In addition to nieces and nephews that she loved dearly, she is survived by two sisters, Doris L. Hammond of Florence and Lillian L. Burchette of Whiteville, NC. She was surrounded by loving friends. The family does offer special thanks to those that assisted in her care at Bethea Healthcare, the Methodist Manor and the McLeod Hospice House.
Funeral Service will be held at 2:00 PM on Sunday, November 17, 2019 at St. Paul United Methodist Church. Burial will follow at Mount Hope Cemetery directed by Stoudenmire-Dowling Funeral Home. Family will receive friends following the service at the cemetery.
Memorials may be sent to the St. Paul United Methodist Church Building or Music Funds, 1629 West Palmetto Street, Florence, SC 29501 or other charities of choice.
Please sign the tribute wall for the family at www.stoudenmiredowling.com.