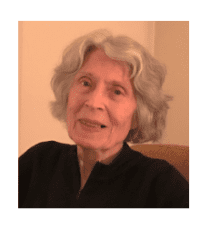 Marion Laird, 90, of Chapel Hill died on November 12, 2019.  She was born in Atlanta, GA to Savelle and Margaret Price Bonavita and grew up in Columbia SC.  She graduated from Coker College in Hartsville, SC where she cultivated her beautiful singing voice, studied languages and was known fondly as "Googie".  She sang in public venues and on radio shows and was celebrated as Miss Columbia, SC.  In 1950, she married Norman M. Laird of Montpelier, VT, with whom she raised three children.
After raising their children, Marion put her expertise with both music and languages to good use in various capacities including serving as the Music Librarian at ABC in New York City.  She continued to hone her editing skills working for such companies as Ventana Press and Oxford University Press.  She was a devoted cat lover and spent many happy hours creating beautiful gardens.
She was preceded in death by her son, Norman Laird, Jr., and her sister, Mary Katherine (Bonavita) Norris.  She is survived by her daughters Leslie (Bill) Schaefer of Durham, and Nancy (Tim) Shanahan of Boulder, Colorado and her daughter-in-law, Laura Valentine Laird as well as by grandchildren Stephanie (Scott Flint) Laird, Katie (Curtis) Vogel, Kellie Schaefer, and Conor and Brody Shanahan.
The family is truly appreciative of the many caregivers who aided her journey in recent years, especially A Helping Hand of Durham and Dignified Living of Chapel Hill.
A private, graveside service will be held to honor Marion's beautiful life and spirit."