Molly Creadick Gray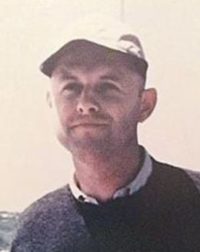 Condolences to Molly on the death of her husband Peter Gray
AIKEN – Peter Lansingh Gray entered into rest on Thursday, January 25th, 2018.
He was born in Larchmont, New York on May 21, 1929, and was raised in Riverside, Connecticut.  Growing up at his home on Long Island Sound, Peter became an avid and accomplished sailor and especially loved ocean racing competition.  He was a member of the crew of the "Carina", the boat that won The Bermuda Race in 1952.   He also became a member of The Royal Ocean Racing Club in England.
Peter was a graduate of The Taft School in Watertown, Connecticut and Yale University, with a degree in Mechanical Engineering.  He moved to Aiken in 1953 and had a long career with DuPont, and Westinghouse at the Savannah River Site before retiring in 1995.  In 1962 Peter was on special assignment from DuPont to the AECL, Atomic Energy of Canada Ltd. in Deep River, Ontario Canada for 15 months, to help with the start-up of Canada's first nuclear power reactor.
During his years in Aiken Peter was a member of St. Thaddeus Episcopal Church, serving at different times as Superintendent of the Sunday school, on the vestry as both Junior and Senior Warden, and was a supporter of Mead Hall Episcopal School.  He loved the Hitchcock Woods, and became a 30 year member of the Hitchcock Woods Foundation, served a term as the Chairman, and after retirement from the Foundation, was named an Emeritus member.  He was one of the original founders of the Aiken Symphony Guild in the 1970s, a group formed to bring many wonderful concerts to Aiken through the years.  He was on the board of Rye Patch and Hopeland Gardens and served a term as treasurer.  During his working years, Peter was also a member of the American Nuclear Society.  He enjoyed many happy times as a member of The Aiken Tennis Club, and the pleasures of friendship formed at the Coffee Club which met each morning at the Hotel Aiken.
Peter is survived by his loving wife of 56 years, Molly Creadick Gray; his daughter Lynne Gray Reitz; son, Geoffrey Liggett Gray (Peggy); four grandchildren, Conner Reitz, Claire Reitz, Cameron Marple (Laura), and Cody Marple.  He is also survived by his brother, William O. Gray (Faith) of Norwalk, Connecticut; his sister, Nancy Schaeffer, of Mystic, Connecticut; sister-in-law, Jane Creadick of St. Augustine, Fl.; three nieces and four nephews. He was preceded in death by his parents H. Liggett Gray and Grace Freeman Gray; his brothers-in-law, Alan Schaeffer and John Creadick., and a niece, Susan Arana.
A funeral service and burial will be held at St. Thaddeus Episcopal Church with the Reverend Grant Wiseman officiating Saturday, February 3, 2018 at 3:00PM with a reception to follow in the Stevenson-McClelland Building.