Kelly Hawkins Benton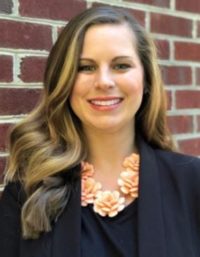 Kelly Benton joins the Greater Hartsville Chamber of Commerce Board of Directors
Kelly  earned her Bachelor of Science Degree in 2013 studying Business Administration and Management. She began her career with the Macon Hunter State Farm Agency, gaining unparalleled experience in the insurance industry, while also establishing herself as a respected Insurance Agent.
Currently working as an Insurance Agent, Kelly is widely known for her dedicated customer service by offering quality Insurance and Financial Services through State Farm to improve the lives of her customers and protecting their dreams.
Kelly further explains "I believe that my interpersonal skills will give me the confidence to bring a great sense of Leadership to the Board of Directors. I will view my position on the board as I view my daily job duties- to give it 110% and go above and beyond what is necessary to ensure my tasks are done correctly. I look forward to strengthening my bond with the chamber and becoming even more involved in the community."
While Insurance is her primary job function by day, Kelly also enjoys spending time with her husband, Corey Benton and her two children Cayson and Lillian Benton. Kelly also volunteers her time as Lead Ambassador for the Greater Hartsville Chamber of Commerce, is a member of Hartsville Kiwanis and the Hartsville Young Professionals where she will be serving as Vice President beginning in January 2018. Kelly is currently enrolled in the Leadership Hartsville Program to gain more experience in becoming a successful 360 Degree Leader.