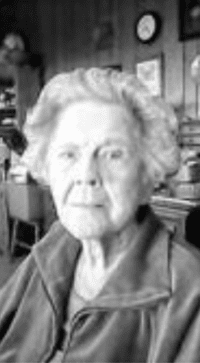 Kathleen Owens McCauley Slater passed into eternal rest January 20, 2020. She was born January 15, 1925 in Charleston, SC to George Talbert Owens and Ruby Metts Owens.
Kathleen graduated from Coker College in 1945 with a BA in Music and did graduate studies at Julliard School of Music and Union Theological Seminary in New York. She was organist at Citadel Square Baptist Church for two years before becoming organist and choir director at Grace Episcopal Church from 1953 to 1973. Under her direction, they performed works such as Brahm's German Requiem, Bach's Magnificat and Schubert's Mass in G Major, to name a few. Kathleen then transferred her talents to St. Andrew's Presbyterian Church as their organist/choir director for the next 18 years and was music instructor for their kindergarten program for 20 years. She taught piano, voice and organ to countless students for over 45 years. Kathleen was a member of the South Carolina Piano Festival Association and the Charleston Organist Guild.
Kathleen was preceded in death by her husband, Sherman E. McCauley, in 2001. They met in 1954 while both performing at the Heyward-Washington House. She is survived by their four children; Deborah Ann Martyniuk (Dan), Edward O. McCauley, Robert C. McCauley, and Rebecca G. McCauley (Anthony Brock); one grandchild, Luke McCauley Still; and two nieces and two nephews. In her 80's, Kathleen found new love and companionship when she married widower, Robert W. Slater, who predeceased her in 2017.
Visitation will be March 8 at James A. McAlister with graveside service at Live Oak on March 9. Further details to be announced later. Visit our guestbook at www.legacy.com/obituaries/ charleston