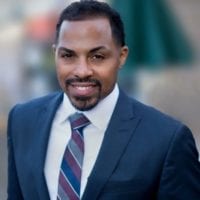 Joe E. Randolph II is a Director for the Americas Global Services Operations, at Microsoft in the Americas Regional Operations Center in Reno, NV.  He leads a team of 42 employees and managers across the Americas (U.S., Latin America, Canada, and U.S. Public Sector) markets. His team is responsible for contracting, billing and delivery management for the Field Sales and Delivery teams responsible for $3B in revenue annually. Joe is also on the Americas Operating Center Site Leadership team with oversite of a combined 500 employees and vendors. He was formerly employed with The Vanguard Group Inc. for five years, as a Manager in the Retail Investor Group. Leading a team of 50 employees and managers, he was responsible for the business performance, talent acquisition, and voice of the customer quality programs. He worked 10 years at Wells Fargo (formerly Wachovia), as Assistant Vice President and Senior Manager leading Fraud Operations responsible for 200 employees and managers focused on fraud risk, operational loss management  and customer support. He also held additional roles as Group Manager and Team Leader in the Wachovia Securities Retail Investment Group leading a variety of teams in Account Operations and Loss Prevention. He also was an Adjunct Professor at Johnson C. Smith University in Charlotte, NC in the Business and Economics department and at Allen University in Columbia, SC in the Division of Business Administration.
 Joe currently serves on the board for the Northern Nevada International Center (NNIC) at the University of Nevada Reno, Board member for the Northern Nevada Black Cultural Awareness Society (NNBCAS), and is the current President for the Alumni Chapter of Pi Zeta Lambda of Alpha Phi Alpha Fraternity Inc. He also held previous board positions with the Coker University Alumni Association, former President and board member for National Black MBA Association Charlotte Chapter, the Council for Children's Rights of Charlotte, and the Teen Health Connection of Charlotte.
 Joe is a graduate of Pfeiffer University where he obtained his Master's in business (MBA) and Master of Science in Organizational Leadership and Development (MSOL). He also graduated from Coker University earning a B.S. in Business Administration.  He is also an Alumni of the NC Institute of Political Leadership (IOPL) and the Information Technology Senior Management Forum (ITSMF) Management Academy.  Joe is a ProSci Certified Change Practitioner and holds a Six Sigma Green Belt Certification.  
 Joe, originally from Gainesville, GA currently resides in Reno, NV with his wife Dacia who is a Ph.D. student in the College of Education at the University of Nevada, Reno