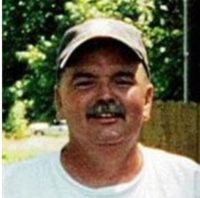 January 19, 1956 – February 14, 2018
Mr. Donnie Price, 62, of Jefferson, South Carolina passed away on Wednesday, February 14, 2018 at McLeod Health Cheraw surrounded by his loving family.
Donnie was born on January 19, 1956 in Monroe, North Carolina to the late J. Heyward Price and Irene Brown Price. Donnie was a member of Bethel Baptist Church in Jefferson and was also a Mason. He received a Business Degree from Coker University and was a retired Human Resource Officer with the United States Army. In his free time, he enjoyed fishing, collecting antiques, and coaching Dixie Youth Baseball which he did for 9 years. Donnie loved his family with all his heart and was extremely proud of each and every one of them.
Those left to celebrate and remember his life include his loving children, Kim Price Douglas (Kevin) of Mt. Croghan, South Carolina, Emily Price of Pageland, South Carolina, and Brandon Price (Cristina) of Pageland, South Carolina; four grandchildren, Kayden Douglas, Kara Douglas, Carter Price, and Brynlee Johnson; sister, Frances Linton (Mickey) of Jefferson, South Carolina; also one nephew, Mitch Linton (Nickie) of Kershaw, South Carolina.
A Celebration of Life Funeral Service will be held at 2:30 PM on Saturday, February 17, 2018 at Bethel Baptist Church with Pastor Tim Williams officiating. Burial will follow in Jefferson Town Cemetery with Military Honors.
The family will receive friends prior to the service from 1:00 PM to 2:30 PM on Saturday, February 17, 2018 in the Sanctuary of Bethel Baptist Church, 11078 Highway 151, Jefferson, South Carolina 29718.
In lieu of flowers, memorials may be made to Hospice of Chesterfield County, P.O. Box 293, Chesterfield, South Carolina 29709.
Baumgartner Funeral Home of Pageland, South Carolina (www.baumgartnerfh.com) is assisting the Price Family.