William Gary Lowder, Sr.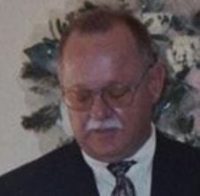 September 15, 1953 – February 7, 2018
William Gary Lowder, Sr., 64, of Florence, passed away on Wednesday, February 7, 2018.
Mr. Lowder was born a son of Wilbur Lowder, Sr. and the late Dorothy Prescott Lowder. He was a member of Southside Baptist Church and past Commander of VFW Post 3181 in Florence. He is a veteran of the SC National Guard 1990-1991 serving in the 131st Military Police Company and a tour of Desert Storm in 1991. Mr. Lowder served with the Florence Police Department for twenty-five years. He had a Bachelor Degree in Business Management from Coker University. Mr. Lowder was an avid hunter and fisherman. He loved children and all of his pets. In addition to his father, he is survived by his former spouse and mother of his child, Debbie DeWitt Lowder of Florence; brother, Wilbur "Will" Lowder, Jr. (Patsy) of Sumter; sisters, Ellen Annette Fryburger and Darlene Watts (Robert), both of Sumter; a niece and nephews.
In addition to his mother, he was predeceased by his son, William Gary Lowder, Jr. Funeral Services will be held at 3:00 p.m. on Saturday, February 10, 2018 at Stoudenmire-Dowling Funeral Home.
Family will receive friends from 1:00 p.m. – 3:00 p.m. on Saturday at the funeral home.
Memorials may be made to McLeod Hospice House, P. O. Box 100551, Florence, SC 29502 or to Lewis Chapel United Methodist Church, 1510 Plowden Mill Road, Sumter, SC 29153.
Honorary Pallbearers will be Florence City Police Department and McLeod Security.
Please sign the tribute wall for the family at www.stoudenmiredowling.com.