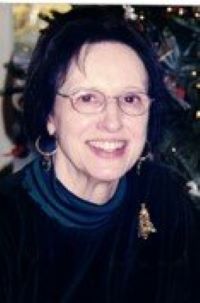 Florence, SC – Sharon Bennett Gregory transitioned peacefully on December 3, 2021.  Born in Chesterfield, she was the daughter of Luther James Bennett and Ada Terry Bennett.
Sharon grew up in Jefferson and was a lifelong musician forever thankful for beginning piano lessons at Coker College by sixth grade. She attended Furman University and graduated from Coker in 1959, where she was Miss Coker College, Miss Hartsville, and a Miss South Carolina runner-up.
Sharon shared her musical talents for many years as a choral director, church organist, and piano teacher. She will be remembered for her playing and singing at family gatherings; and for her joy and creativity in sewing, flower arranging, home decorating, and preparing delicious gourmet meals.
Survivors are daughters Sharon Kristen Gregory, Avril Gregory Franks, and Gracen Jennings Watts; and grandchildren Cooper, Emmy, and Rowan; all of Charleston County.