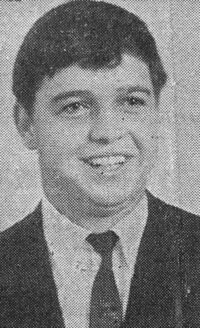 Dillon, SC
Robert Cameron Wright, Jr., known as "Big Rob", age 73 of Dillon, passed away on July 10, 2023, at Pruitt Health Dillon after an extended illness.
Robert was born in Bennettsville on December 5, 1949. He was a son of the late Robert Cameron Wright, Sr. and Delphine McInnis Wright. Robert attended Dillon High School and earned a Bachelor of Science degree in Business Management from Coker College. He worked with Milliken and Company and several other jobs before returning to Clio to work with Jimmy Usher. Robert was a member of Carolina Presbyterian Church. He loved sports and played baseball at Dillon High School and Coker College. He also enjoyed tennis and golf.
Robert leaves behind to cherish his memory, a sister, Winnie Rogers (Mike) of Clio; a brother, Bill Wright (Sadie) of Little Rock; aunt, Cat Hoffman (Kurt) of Kingston, NY; and many other beloved family members and friends.
In addition to his parents, Robert was preceded in death by a brother, Jim Wright.
A graveside service will be held on Saturday, July 15, 2023, at 11:00 am at Carolina Presbyterian Church Cemetery. The family will receive friends immediately following the service in the cemetery.
In lieu of flowers, the family asks that memorial donations be made in Robert's honor to the Dillon Humane Society 4160 Glasdrum Drive, Little Rock, SC 29567.
The family wishes to express a special thanks to his extended family at Pruitt Health in Dillon and Pruitt Health Hospice.
Online condolences may be made at www.bfhbennettsville.com.
Burroughs Funeral Home is honored to assist the Wright Family.
To send flowers to the family or plant a tree in memory of Robert Cameron Wright, Jr, please visit our floral store.
Published by Burroughs Funeral Home – Bennettsville on Jul. 11, 2023.