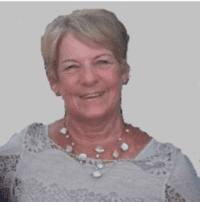 Rena Galloway Huffman, 76, of Myrtle Beach, South Carolina, went to be with the Lord on
January 15, 2021.
Born in Spartanburg SC on 12/10/1944, Rena was the the daughter of Leon and McKinnon
Galloway and youngest sibling of Flora Galloway Borkholder and Leon M. Galloway III, who
passed away on December 19, 2019.
Rena graduated from Spartanburg High School in 1963 and received a Bachelor's Degree from
Coker College in Hartsville SC in 1967. While at Coker she met the love of her life, Huston
Huffman, and they spent 53 years together before his passing on July 25, 2020. After college,
Rena taught science courses on the Junior High Level for several years and eventually became
an Industrial Analytical Chemist.
Before settling down in Myrtle Beach in 2006, Rena and Huston lived in several different areas
and while in Tennessee, Rena received the "Woman of the Year Award" for her contributions to
the community.
The beach and pottery were Rena's passions and she fashioned many beautiful creations for
family, friends, and the community at Briarcliff Acres and featured her pottery at craft shows
annually. She enjoyed sitting on the beach sipping wine and doing crossword puzzles, rafting on
the waves, vacationing to exotic places, snorkeling, playing bridge, shopping, eating out,
entertaining and welcoming family visits, and getting together monthly with the "Girl's Birthday
Group".
Both she and her husband Huston were active members of Briarcliff Acres and loved serving the
residents. Rena was President of the Association from 2011-2014 organizing social events and
maintaining common grounds in the community and supported her husband, Huston, during his
two Mayoral terms. She was greatly loved by her family and members of her community.
Rena is survived by her sister, Flora Borkholder(Jerry) of Hamlin NY, her brother-in-law Calvin
Huffman of Blackburg SC, sister-in-laws Doris Galloway of Hendersonville NC and Christine
Bridges of Blacksburg SC and many loving nieces and nephews. Also included is her beloved
dog – Bailey.
A Celebration of Life will be held this spring at McMillan-Small Funeral Home in Myrtle Beach
SC, with the date to be announced. Donations in Rena's honor can be made to the Children's
Tumor Foundation (ctf.org).