Patricia Anne Lancaster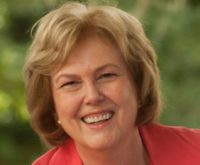 Distinguished Achievement Award 2016
Patricia Anne Lancaster, Coker University class of 1963, has been named the 2016 recipient of the Coker University Alumni Association's Distinguished Achievement Award. This prestigious award is given annually by the Coker University Alumni Association. It is presented to a graduate who has reached an outstanding level of achievement in his or her profession.
Lancaster graduated from Coker University magna cum laude with a Bachelor of Arts degree in French. She continued her education and received a Master of Arts and Ph.D. from Emory University. In 1970, she joined the faculty at Rollins College, where she taught French and humanities and ultimately held several administrative positions, including vice president for academic affairs and provost.
"The Selections Committee was very impressed with Patricia's achievements as teacher, leader, author and public servant, as well as the many honors bestowed upon her," said Carol Atkinson, president of the Coker University Alumni Association. "We were proud to select her as our 2016 Distinguished Alumnus."
During her long career in higher education, Lancaster served as a member of numerous professional educational associations and community boards. She also facilitated or presented at workshops and conferences throughout in the United States and Europe and has published extensively. She received the Hamilton Holt Medallion for Service to Rollins College in 2001 and was awarded the Rollins Decoration of Honor by the Board of Trustees in 2006. Patricia currently lives in Winter Park, Fla.