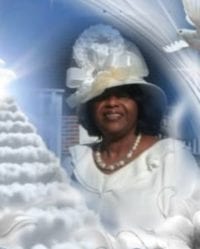 Miriam Louise Samuel Wall was born on January 6, 1963 in Dillon County, South Carolina. The daughter of the late Edward Samuel Sr. and Lou Alice Carmichael Samuel. She departed this life on Saturday, June 20, 2020 at her residence.
She graduated from Dillon High School in the class of 1981. She attended and graduated from Coker College with a degree in Education. She later attended the Job Corp in Kentucky. Miriam was a public educator for over twenty plus years. She joined St. John Missionary Baptist Church in 1987, where she was a deaconess, missionary, pastor's aide and the education committee and BMW Willing workers.
Miriam was preceded in death along with her parents; one sister: Marie Samuel Durant. Miriam leaves to cherish fond and loving memories ~ her loving husband: Lafon B. Wall of the home; children: Kandeneika L. Wall of the home, Lu Christa S. Wall, Trenton D. Wall both of Gaffney, SC, a step-daughter: Veronica (Pebbles) Legette of Latta, SC; eleven grandchildren: Nygeria "Fat-cat," LeAvebria, Malachi, Aulbri, Kamirrus "KJ", Jamal, Jamarus, Jamesha, Tiffani, Edyna; two god-daughters: Rayonna Miles of NC and Tamara Butler of Dillon, SC; eleven siblings: Edward (Betty) Samuel Jr. of Dillon, SC, Linda (Coogie) Samuel of Greensboro, NC, Alma Samuel of Norwalk, CT, Vincent (Carolyn) Samuel of Rowland, NC, Keith Samuel of Dillon, SC, Sidney (Greta) Samuel Sr., White Plains, MD, Darlene Samuel of Kenosha, WI, Roy (Carrie) McLellan of Dillon, SC, John (Boomer) Lewis of Florida, Charles (Gladys) McLellan of Dillon, SC; three brothers-n-law: Leaunna (Sonny & Betty) McRae of Dillon, SC, Terry (Judy) Wall of Latta, SC, Donald (Nennette) Wall of VA; one sister-n-law: Luvella Wall (Larry) Hall; two very special best friends: Eva Miles of GA and Wanda Harley of NC; two special friends: Deacon Levi (Barbra) Brown and a host of special nieces, nephews, cousins, other relatives and friends.