Mary Dell Amerson Stephens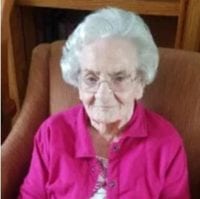 Mary Dell Amerson Stephens, died Thursday, February 7, 2019. A funeral service will be held at 3:00 pm on Sunday, February 10, 2019 in Christian Pathway Church with burial following in Lamar Cemetery. The family will receive friends from 5:00 until 7:00 Saturday evening at Belk Funeral Home Lamar.
Born in Lamar on June 24, 1934, she was the daughter of the late Manley and Juanita Hooten Amerson. She received a bachelor's degree from Coker University and a Master of Arts from Appalachian State University. Dr. Mary obtained a Doctor of Education from Nova University where she received the prestigious Kathleen Cooper Wright School Improvement award for her dissertation. Following her studies, she finished her career with the Darlington County School District as the Educational Psychology Specialist. Once retired from the public-school system, Dr Mary and her late husband fulfilled her lifelong dream in establishing a Christian centered preschool for the children in Lamar. Together, they founded Christian Pathway Starting Steps School. In addition, they were instrumental with the founding of Christian Pathway Church.
She is survived by three sons, Michael (Jackie) Stephens, Donald (Kellie) Stephens, Ronald (Wendy) Stephens, all of Lamar. Grandchildren: Crystal Davis, Jeff Stephens, Jayme Stephens, DJ Knight, Reid Stephens, and Kaitlyn Stephens. Great grandchildren: Daniel, Dylan, and Lauren Davis, Aiden Stephens, and Christopher Knight.
She was preceded in death by her husband James Darrell Stephens and her brother, Jimmy Ray Amerson.
Memorials may be made to Christian Pathway Starting Steps School, 101 Chapel Hill Rd. Lamar, SC or donate a Christian children's book to the Library at Christian Pathway Church.