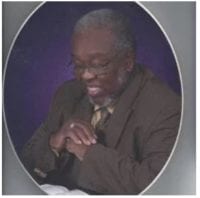 Monday, February 4, 2019, the Lord called another soldier home to glory; Henry Alexander, III, was the eldest child of the late Henry Alexander, Jr., and Jacqueline Frazier Alexander. He was born and raised in Charlotte, North Carolina, on April 20, 1941, and was a product of the public education system. In June 1959, upon graduating from West Charlotte High School, Reverend Alexander enlisted in the United States Army where he served for twenty-six years. He rose from the rank of Private to that of Sergeant Major.
While in the Army he served overseas in the following countries: France; Germany; Korea; and a tour in Vietnam. His stateside duty stations included: Fort Meade, Maryland; Fort Gordon, Georgia; Fort Campbell, Kentucky; and Fort Jackson, South Carolina. During his service to our nation, Henry received many awards and certificates including: the Bronze Star; three Meritorious Service Medals; two Army Commendation Medals; sic Good Conduct Medals; the Drill Sergeant Badge; the Air Assault Badge; and the National Defense Service Medal; in 1964, as a civil servant, he was named GS-11 of the Year.
On July 22, 1962, Rev. Alexander married his childhood sweetheart and love of his life, the former Vivian L. James. The marriage lasted more than fifty-six years, and the union was blessed with two children: Francesca and William. They were proud parents, grandparents, and great-grandparents.
In 1980, Henry sensed a call to the Ministry of the Word and Sacrament. in 1985, he retired from the military to Augusta, Georgia, and in 1986, returned to work in the federal government as a civilian employee at Fort Jackson. In 1987, Rev. and Mrs. Alexander united with Northminster Presbyterian Church; it was there that he made the pastor, the Rev. Dr. Richard Dozier, and the session aware of his calling by God into the ministry of the Gospel of Jesus Christ. This placed him on the path to attain the educational requirements for ordained ministry.
In 1988, Richard earned an Associate Degree of Law Enforcement from Midlands Technical College in Columbia, South Carolina, before going on to earn a Bachelor of Arts degree in Social Sciences from Coker University in Hartsville, South Carolina, before earning a Master of Divinity degree from Erskine Theological Seminary in Due West, South Carolina, in 1994. Upon graduation, Henry was ordained as a Minister of the Word and Sacrament by Providence Presbytery and installed as pastor at Camden Second Presbyterian Church (USA) and Messiah Presbyterian Church (USA) in Liberty Hill, South Carolina. In addition to these congregations, Rev. Alexander also served as pastor to the Pleasant Ridge Presbyterian Church (USA) in Lancaster, South Carolina. He was honorably retired from ministry on April 1, 2000.
He leaves to cherish precious memories his wife, Vivian; two children: Francesca L. (Jaye) Roberts of Nashville, Tennessee, and William C. Alexander of Columbia, South Carolina; two grandchildren:Ericka Guy and Victoria Alexis Roberts, both of Nashville; three great-grandchildren:Eva, Ethan, and Eden Guy, all of Nashville; four sisters: Wilhelmina Jenkins, Hattie Washington, Cynthia Brite, and Denease Alexander; and a brother, Mickey Thurston Alexander.
In lieu of flowers, memorial donations may be made to either the American Heart Association (donatenow.heart.org) or the American Diabetes Association (donations.diabetes.org).