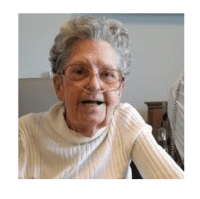 Jean Claire Taylor English, age 89, left her earthly home on Monday, December 30, 2019.  First and foremost, she was a daughter of the late C. Edward and Clydie S. Taylor; wife of  the late Gene Douglas English, mother of Charles Michael English (Teresa) of Beaufort, Kimberly English Mainer (Ted) of Mullins, and Stuart Kennedy English of Mullins; grandmother of Danae Christine English of Savannah, GA and Kasey Catherine English of Charleston, and sister of Shirley Taylor Harris of Mullins.
After graduating from Mullins High School in 1947, she attended Coker College in Hartsville for two years, then transferred to the University of South Carolina in Columbia.  Jean Claire and Gene were married on December 26, 1950.  When all their children were in school, Jean Claire returned to college at USC and earned a Bachelor of Science degree in Secondary Education in 1969.  She taught Business courses at Dentsville High School and then Office Occupations in Wilson Vocational School at Spring Valley High School in Columbia.
In 1972, the English family moved to Mullins, where Gene and Jean Claire took over the Taylor Insurance Agency which later became Taylor/Harris & Webster Insurance Services, Inc.  While working with her husband in the business, she continued her teaching career at Mullins Elementary School (5th and 6th grades), established a computer lab for the school before going to McCormick Elementary to establish a reading and math lab for 3rd and 4th grades.  Before retiring from the school system in 1996, she taught math at Palmetto School to 7th and 8th graders.
Until his death in 2014, Jean Claire continued to help Gene with office duties in the business, when she retired to stay at home and catch up on the many projects she had underway.
She was an educator, business woman, historian for the Mullins High School Class of 1947 through 2017 by arranging an annual reunion, and issuing a periodic newsletter ("The Town Crier") as well as keeping track of many students before and after her graduating class, a contributor of pictures and stories of football teams from 1924 through 1954 for an exhibit at the South Carolina Museum ("Mud, Sweat and Cheers"), and a student of ancestry, tracing family records as far back as the 1700's in some cases.
A graveside service will be held at 1:00 p.m., Saturday, January 4, 2020 at Red Hill Memorial Gardens in Mullins with Reverend Albert Grice officiating.  The family will receive friends at the cemetery following the service.
In lieu of flowers, Jean Claire would like for you to remember her with memorials to your favorite charity.
An online guestbook is available at www.mearesfh.com.