Gloria Thompson Plotnik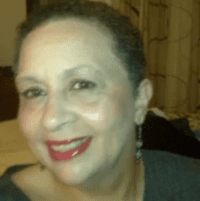 The Unity Mortuary of Anderson announces that family and friends will gather 11:00 a.m. Friday, July 26, 2019 for memorial services to celebrate the life of Mrs. Gloria T. Plotnik at Kings Chapel AME Chapel 135 Vance Street Pendleton, SC. Family will receive friends on Thursday, July 25, 2019 6:00 until 7:00 p.m. at 401 S. Fant Street Anderson, SC.
In lieu of flowers, donations can be made in Gloria's name to Alzheimer's Foundation of America, 322 8th Ave, 16th Floor New York, NY 10001, www.alzfdn.org, 866.232.8484.