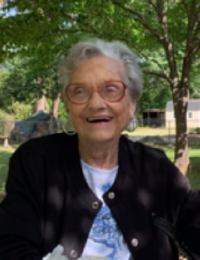 Obituary
Sumter, SC – Frances Huggins McLaughlin, 88, passed away on Friday, August 26, 2022.
Graveside services will be Monday, August 29, 2022 at 10:30 a.m. at Byrd Cemetery, 100 Layton Drive, Timmonsville, SC. The family will have a time of visitation Monday evening from 5:00 to 7:00 p.m. in the fellowship hall of First Presbyterian Church, 9 W. Calhoun Street, Sumter, SC.
Frances was born in Timmonsville, SC, the daughter of the late, Evelyn Phillips Huggins and James "Jim" Albert Huggins, Sr.
A graduate of Coker College, she was a school teacher until her retirement from Wilson Hall in Sumter, SC. In addition to teaching school, she coached basketball, volleyball as well as track and field. In Sumter, she was a member of First Presbyterian Church, Mary Martha Circle, Sumter Newcomer's Club, Evening Pilot Club, and the DAR. She enjoyed book club, playing bridge with friends, all sporting events and playing golf. She loved music, singing, playing and teaching piano. She delighted in dining with her Breakfast Buddies at the Guignard Diner and lunches at Mary Ann's Deli where she was honored with a special chair, engraved with her name on it. Her most treasured times were family gatherings with her children and grandchildren either at their homes or on trips to the beach.
Frances was married to the late Fred E. McLaughlin, Jr.
Predeceased by her parents and husband, she is survived by her brother she calls "Bubba", James Albert Huggins, Jr.(Karen) from Timmonsville. She is also survived by her three daughters Evelyn Beckroge (David) of Blythewood, Robin McRoy (Calvin) of Lugoff , Laura Reasonover of Walterboro; grandchildren, Laurin Beckroge Chewning (Dillon), Ryan McRoy, Lindsay McRoy and Keller Reasonover.
Memorials may be sent to First Presbyterian Church of Sumter SC, 9 West Calhoun St., Sumter, SC 29150 or to Wilson Hall, 520 Wilson Hall Rd, Sumter, SC 29150.