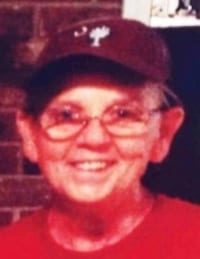 September 6, 1950 – June 8, 2018
Dianne Marie Richbourg, 67, died Friday, June 8, 2018, at Palmetto Health Tuomey.
Born September 6, 1950, in Sumter, she was the daughter of the late Louis Robert Richbourg and the late Bessie Mae Graham Richbourg. She was a graduate of Summerton High School, Coker University and earned her master's degree from the University of South Carolina. She was a retired educator with 30 years of service and she loved and enjoyed all the pets she had throughout her life. She was a member of Andrews Chapel United Methodist Church.
She is survived by her brother, Francis L. "Frank" Richbourg of Sarasota, FL; friend, Annette Bleasdale of Sumter; sister-in-law, Sarah Coulliette (George) of Pinewood; nephew, Robert G. "Robbie" Richbourg, Jr. (Amanda) of Summerton; niece, Billie Ann C. Duke (Scott) of Manning; five great nephews and nieces; and her four legged friend, Tebo.
In addition to her parents, she was preceded in death by three brothers, Robert Graham Richbourg, Hugh MacDonald "Mack" Richbourg and William Louis "Billy" Richbourg.
A funeral service will be held at 2 p.m. on Monday, June 11, 2018, at Andrews Chapel United Methodist Church with the Rev. George Gain officiating. Burial will follow in the church cemetery.
Pallbearers will be Rusty Daniels, Danny Hall, Parker Coulliette, Frank Bleasdale, Shannon Chesney and Wayne Rucker.
Visitation will be held from 4 to 6 p.m. on Sunday, June 10, 2018, at Stephens Funeral Home and other times at the residence, 545 Sierra Street, Sumter. www.stephensfuneralhome.org
Memorials may be made to Andrews Chapel United Methodist Church, c/o Sarah Coulliette, 15149 Panola Road, Pinewood, SC 29125 or the Sumter SPCA, 1140 S. Guignard Drive, Sumter, SC 29150 or to a charity of one's choice.
The family would like to give a special thanks to the Palmetto Health Tuomey Oncology Unit for their loving care of Dianne.