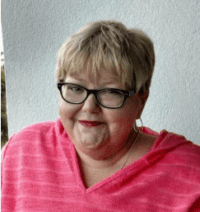 Crystal "Christie" Dawn Happ, age 58, passed away Friday, September 13, 2019. A memorial service will be held 4:00 p.m. Saturday, September 21st in the chapel at Belk Funeral Home. The family will receive friends from 3-4 p.m. Saturday at the funeral home, and other times at the home, 1137 Bonnoitt St. Darlington.
Born October 4, 1960 in Newfoundland, Canada; Christie is the daughter of the late Rev. Charles Hagood Drew and Bobbie Jean Weatherford Drew Langston. She taught computer software classes in Hibbing, MN, and worked at Gardner Law Firm. Christie graduated from Coker College in 2011 with a bachelor's degree in social work while working as a manager at the college. Among her many talents, she enjoyed spending time in her "she shed" painting and making crafts.
Surviving are her husband, Mark Happ; her two children, Hayden Happ and Hunter Happ; sister, Melanie (Wayne) Hale; and niece, Candace (P.J.) Puccio.
In addition to her parents, she was preceded in death by her brother, Timmy Drew.
Memorials may be made in her honor to the National Kidney Foundation, www.kidney.org, for their support for Christie during her illness.