Carl R Carraway Sr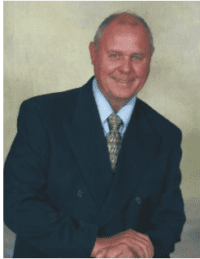 Carl Randolph Carraway, Sr., 75, husband of Shirley Spring Carraway, died Sunday, May 3, 2020, at his residence. Mr. Carraway was born on December 20, 1944, son of the late George N. Carraway and Clara Bell Locklair Carraway.
Mr. Carraway graduated from J.C. Lynch High School and received a Bachelor of Business Degree from Coker College. Carl was a member of Barrineau Pentecostal Holiness Church and retired from Baxter Laboratories of Kingstree. Carl served in the SC Army National Guard, retiring after 26 years of service, with the rank of Staff Sergeant. He served in Desert Storm with the 1052nd Transportation Unit of Kingstree. He was a life member of the Disabled American Veterans, DAV and VFW. He was a devoted husband, father, PaPa and friend. He loved spending time with his grandchildren and working in his shop.
Surviving are his wife, Shirley Spring Carraway of Lake City; sons, Carl "Rance" (Melissa) Carraway, Jr. of Lake City and Shawn Ashby Carraway of Florence; daughter, Nicole Carraway (Tony) Floyd of Columbia; grandchildren, Alex Floyd, Lauren Floyd of Columbia, Shay Carraway of Florence and Joshua (Hannah) Welch of Lake City; great grandchildren; Levi Welch of Lake City; brothers, Steve Carraway of Florence, James (Jeanette) Carraway and George "Billy" (Mary) Carraway, both of Coward; and a sister Gladys (J. L.) Allen of Coward.
The family will receive friends from 12 noon 2:00 PM, Tuesday, May 5, 2020, at Barrineau Pentecostal Holiness Church, with Funeral services to follow at 2:00 PM. Burial with full military honors to follow at Barrineau Pentecostal Holiness Church Cemetery. Due to Covid-19, social distancing will be observed at the visitation and funeral. Memorials may be made to the Lake City VFW Post 3412, 504 Prosser Lane, Johnsonville, SC 29555 or Barrineau Pentecostal Holiness Church, 3709 St. James Road, Lake City, SC 29560, in his honor.