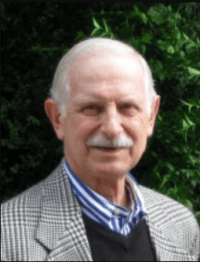 On Sunday, January 12, 2020, Al Mixon, loving husband, stepfather, grandfather and friend went home at the age of 80. Born in Hartsville, SC to Leo Zimmerman and Margie Young Mixon on September 28, 1939, Al graduated from Coker College, served proudly in the US Army and spent his career of 35 years at Wachovia Bank. Al married the love of his life, Robyn Abrams Jones, on January 20, 1990 and became step-father to Lindsay and Christopher Jones.
Al had an enduring passion for tennis, celebrated through the years as he shepherded Ski Club tennis tournaments, and planned annual Labor Day weekend trips to the US Open. He and Robyn savored natural beauty as they hiked the national parks and skied out west, and traveled each year to favorite places in France and Italy. Always a Y member, a move to The Gables introduced joys of the Robinhood Y, where he was a daily member of both The Hilltoppers and 8:30 RPM cycle classes. His friends in those classes were extra special to him and went all out for a grand 80th birthday celebration he enjoyed to the hilt. He and Robyn were weekly regulars at their favorite restaurant, The West End Café, where the bartenders had their drinks on the bar before they even sat down. Gables neighbors became treasured friends in faithfulness and fellowship.
Al was preceded in death by his parents and brother Jerry. He will always be treasured by his wife, Robyn, step-sons Lindsay (Jamie) and Christopher (Amy) and beloved grandchildren, Huck, Ruby, Sadie and Loie Jones, sister-in-law Carol White and brother-in-law Henry White, long-time dear friend and helper, Brenda Lawhon, as well as many loving friends, Robinhood Y members, John Jordan men's club members and Ski and Outing club buddies. A special thanks to Joanne Jackson, friend and neighbor who has cared for Al so lovingly, and the staff at Trellis Supportive Care.
Al's life will be celebrated in a funeral service at St. Paul's Episcopal Church at 2 PM on Tuesday, January 21, with a reception to follow in the Colhoun Room. Al's wishes are that in place of flowers, donations may be made to The Robinhood family YMCA, Piedmont Land Conservancy or Trellis Supportive Care.