Your Passion Can Be Your Profession.
You already know that art is more just a hobby.
The time you spend in studio goes beyond satisfying your inner muse—it's preparing you to excel in a world where creativity, inspiration, dedication, and practical knowledge are key to success.
Whether you work with paint or pastels, graphite or graphic design, the lens of a camera or the many textures of mixed media, Coker's B.F.A. program in studio art prepares you for a professional, studio-based career.
Check out our campus gallery, the Cecelia Coker Bell Gallery.
Click Here To Audition!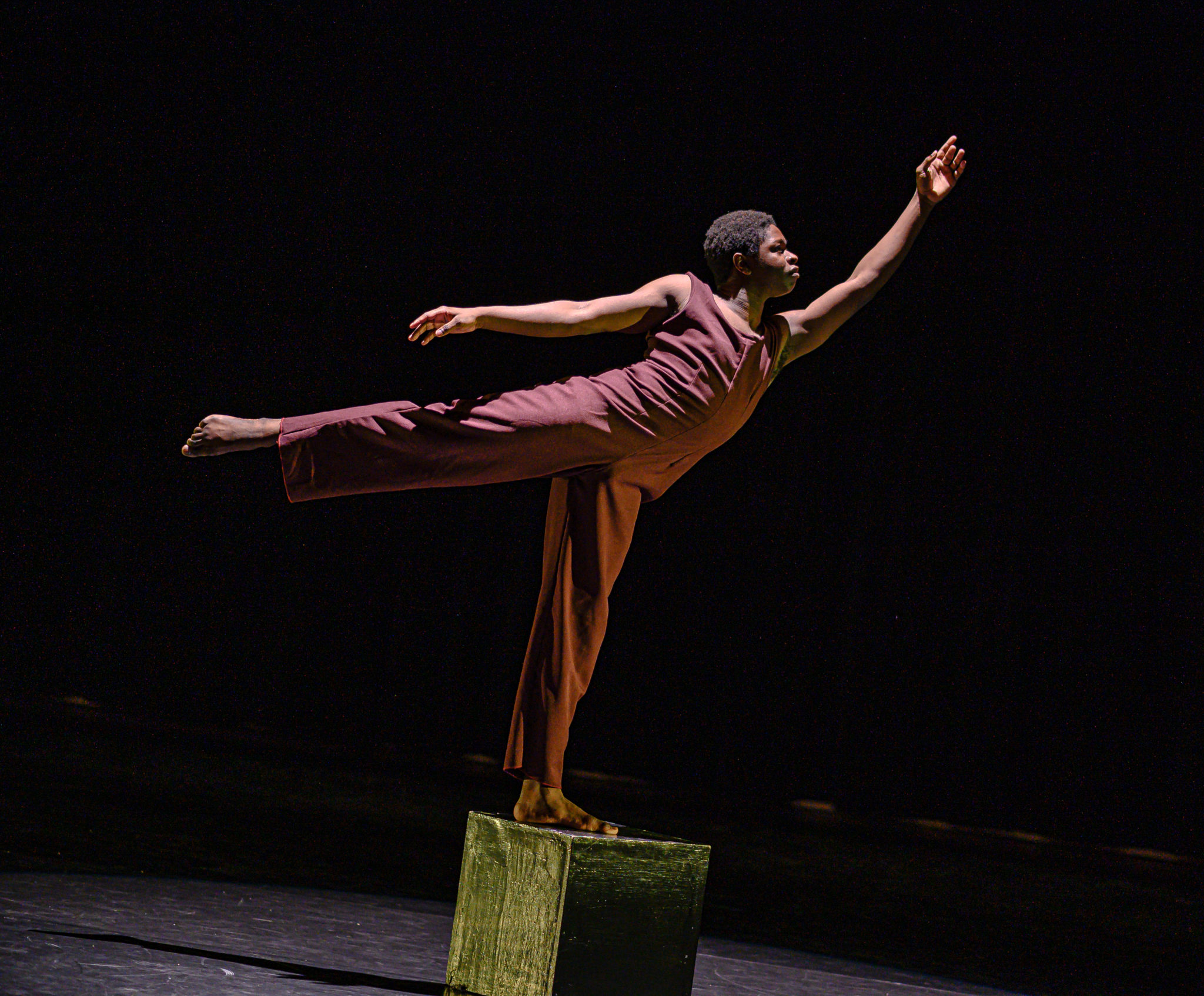 Get The Money You Need For Your Degree
Just because your education is an invaluable investment doesn't mean some degrees aren't a better value than others! Affordability is one of the ways Coker University clearly stands out from other schools. We work very hard to keep tuition low and to find scholarship money to help you pay for your degree.
$17,459!

Average amount of scholarship aid* awarded to Coker students last year

*Does not include federal, state, or need-based aid

95%

of Coker undergrads receive some form of financial aid.

Over $10,000,000

Coker grants in student scholarships each year.

$500 – $2,000

ART SCHOLARSHIPS
per semester

Portfolio Submission

(12-15 original works of art in a variety of media) and minimum GPA of a B required for art major scholarships

Contact Us

for art scholarship info
Email: ngulledge@coker.edu
B.F.A. Application & Review
B.F.A. application form
Portfolio of 15 works of art and/or design (documentation/sketchbooks required)
Statement of intent (1-2 pages)
Statement of degree/career plan (one page)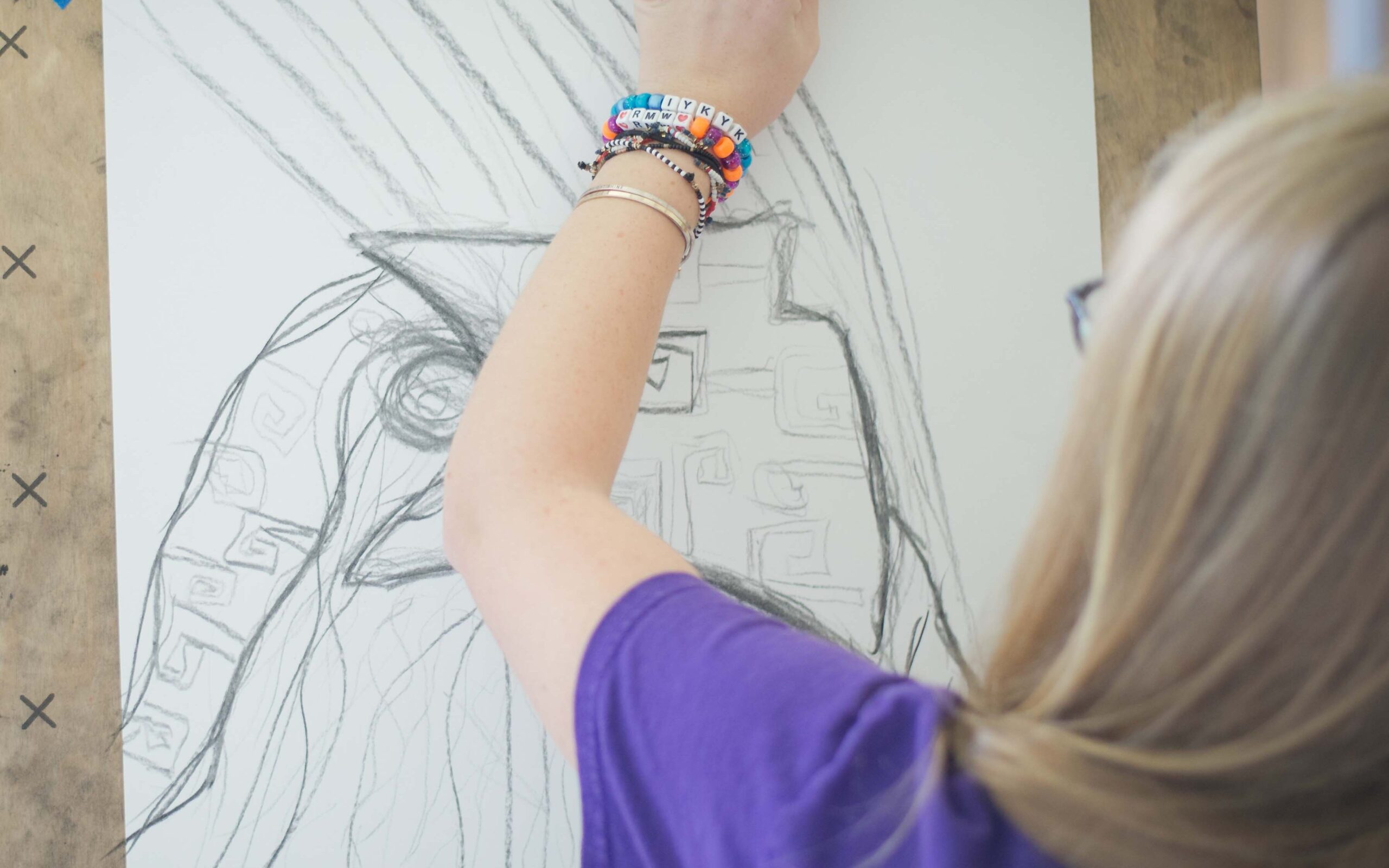 Course Requirements
The B.F.A. in studio art requires a total of 78 credits (63 studio credits and 15 credit hours in art history).
Required Core Studio Courses
ART 101
ART 102
ART 105
ART 109
ART 130
ART 205
ART 220
ART 250
ART 260
Required Art History Courses
ART 280
ART 281
ART 384
ART 387
ART 388
Other Requirements
Eight (8) courses within studio art*

Four (4) or more at 300-level
400-level senior studio courses
400-level professional practice course
*Includes advanced courses reserved for B.F.A. students only.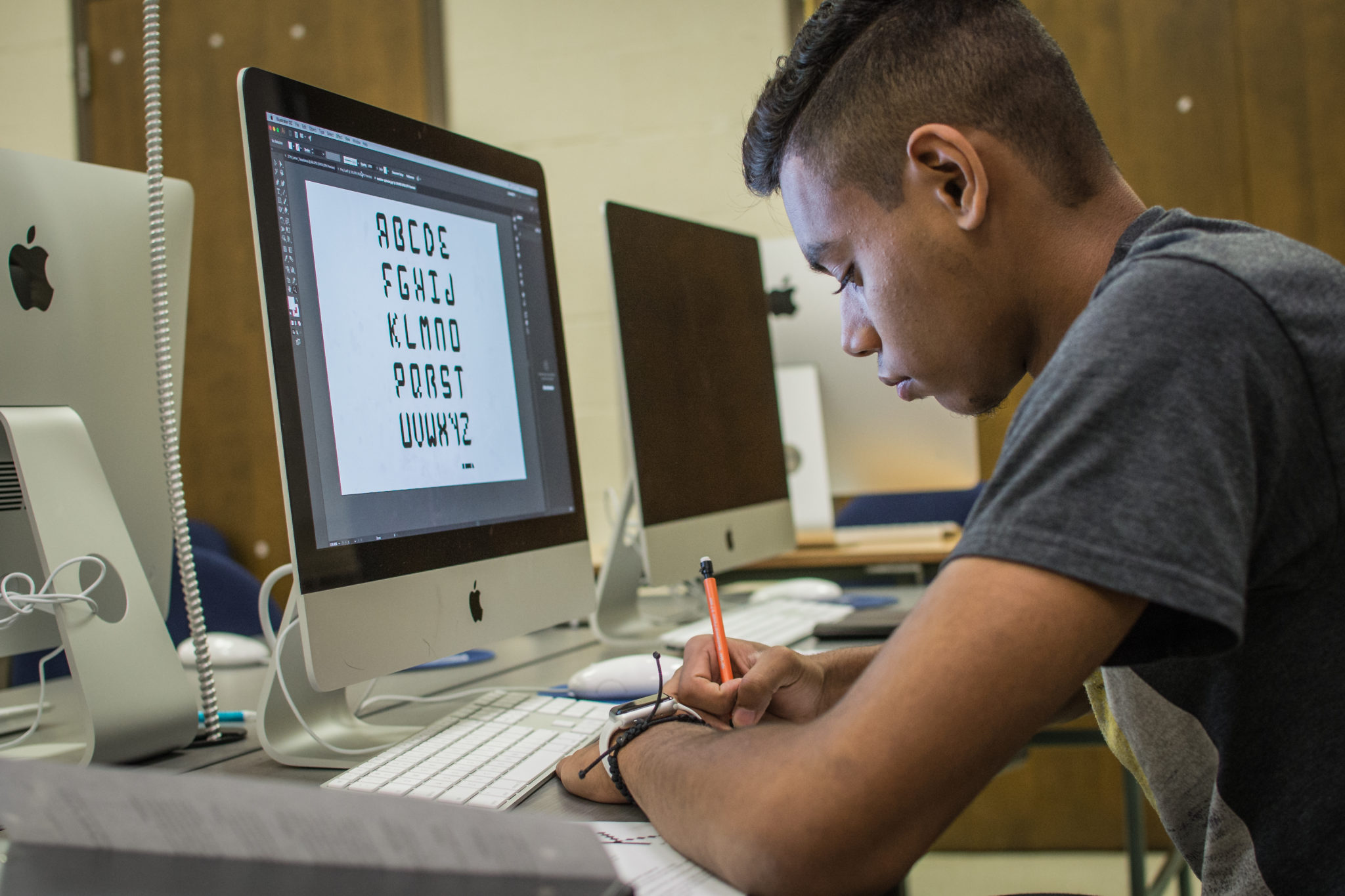 Professional Practice Portfolio
B.F.A. students are required to develop and complete: 
An interview with an arts professional
A research paper on their senior studio work
An artist's statement
A CV
A cover letter
A portfolio website
Mock interviews
Students are encouraged to complete (one or more): 
Proposal submission for an off-campus exhibition
Job applications relevant to career interests
Written draft for a business proposal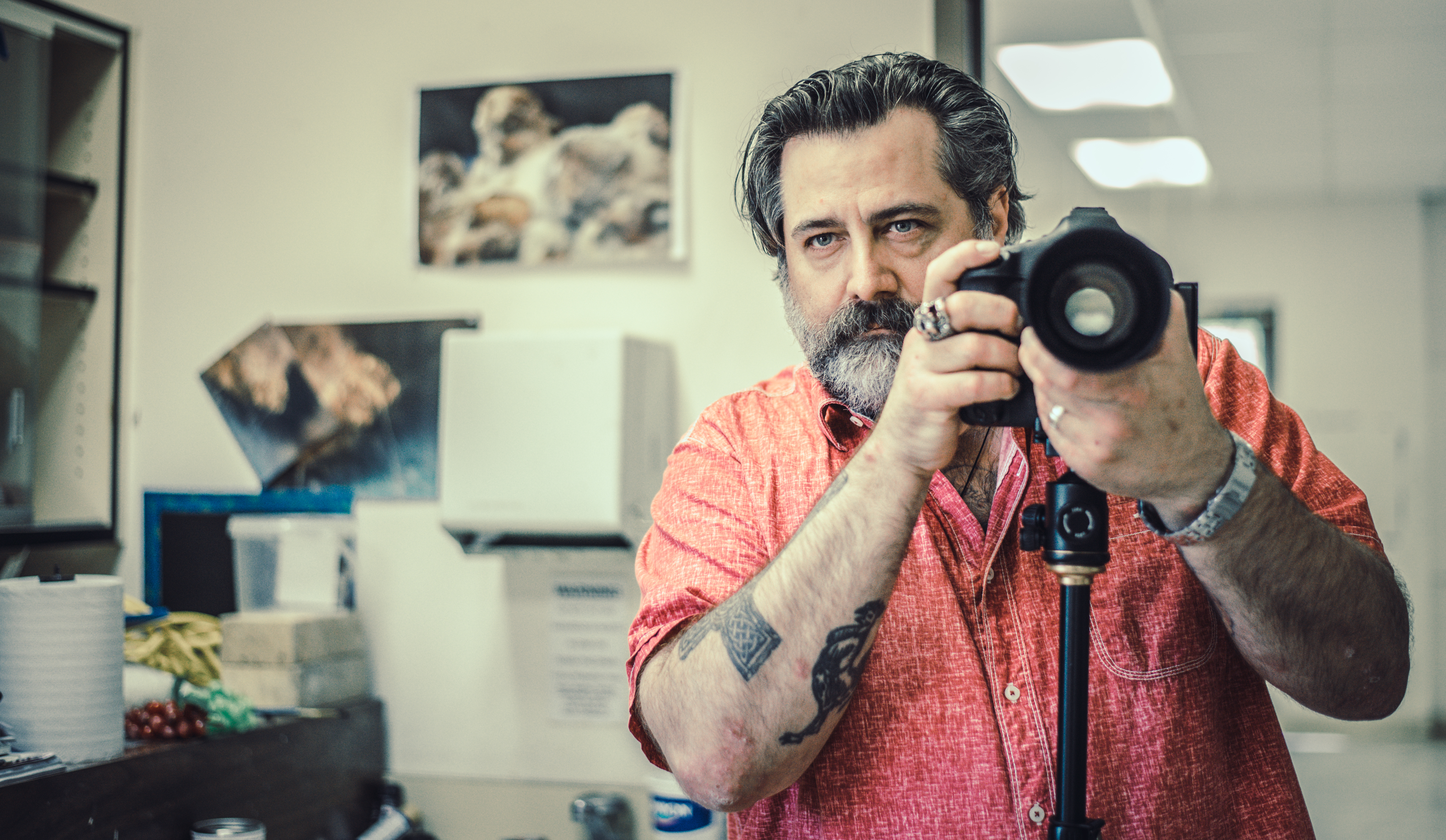 Senior Studio, Exhibition & Review
Senior Studio
All B.F.A. students in studio art must complete a year-long senior studio course, resulting in a cohesive body of work. Each student will work on this capstone project with a faculty mentor.
Exhibition
B.F.A. students will be responsible for the following aspects of their senior exhibition:
Installation of body of work
Exhibition promotion (posters, designed and printed; press release, etc.)
Gallery talk at exhibition opening
Senior Review
All B.F.A. students will undergo a senior review, consisting of:
Critique of the body of work and discussion of process
Discussion of how the student's work connects to non-art investigation*
Discussion of expectations for the body of work moving forward
Discussion of professional goals and/or opportunities within art and design industries
Process Book
The process book is a record of the evolution of ideas throughout a student's senior studio. This documentation reflects the depth of investigation into research material, artists, designers, photographers, and applicable study outside of art.
*This process keeps in mind that Coker is a liberal arts institution, and that our B.F.A. students should have an awareness of what a liberal arts education encapsulates.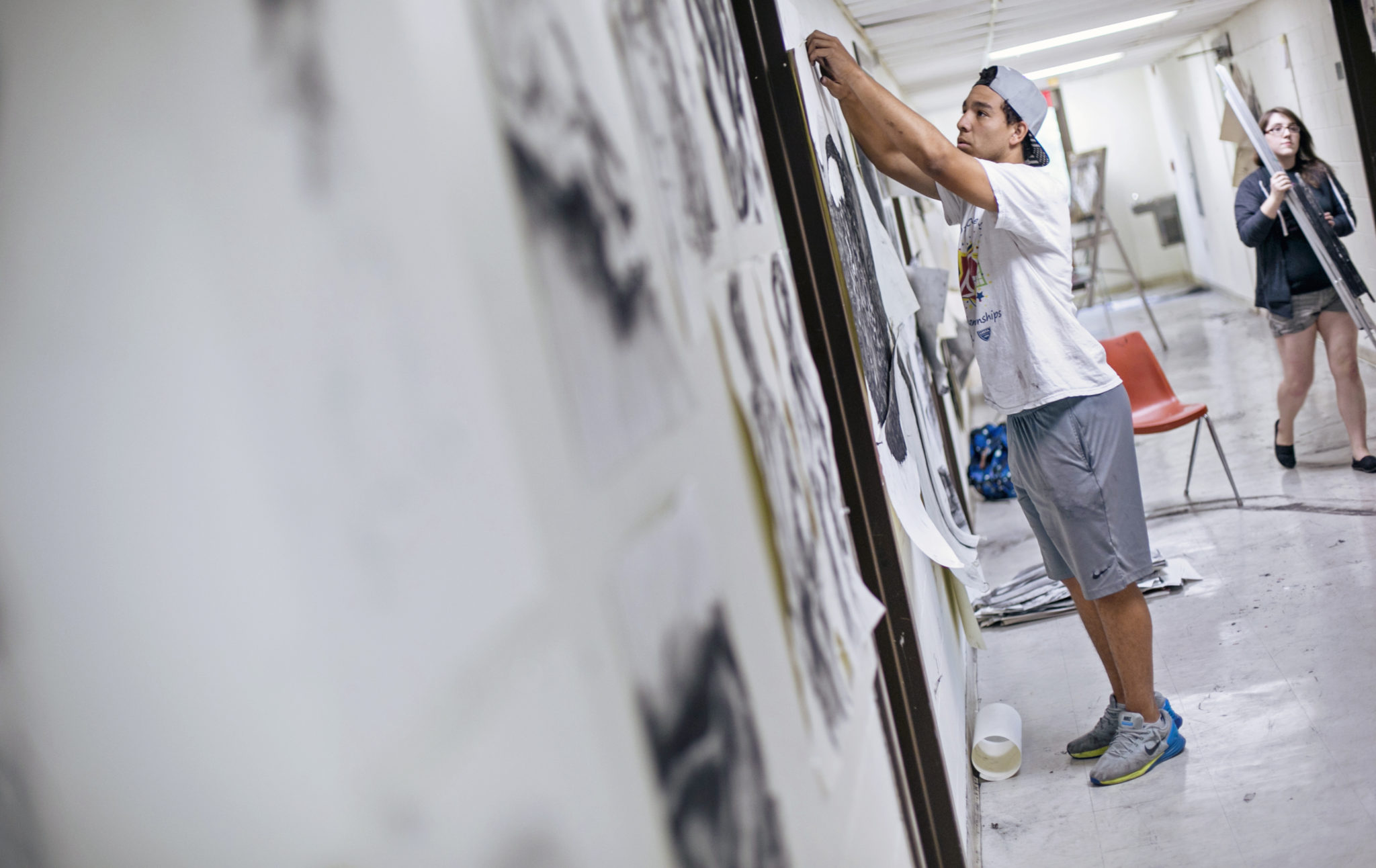 MEET YOUR MENTORS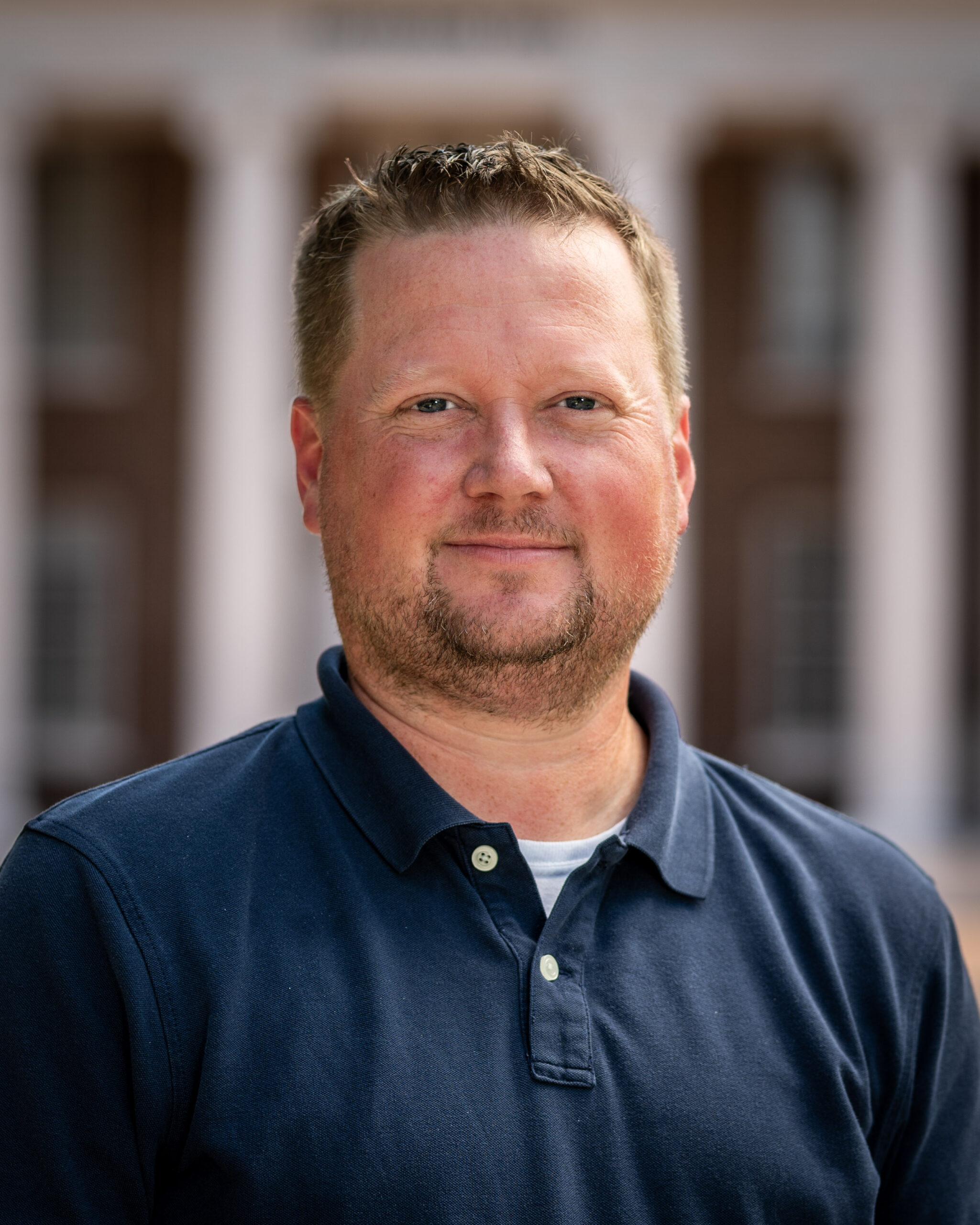 Nathaniel Gulledge
Associate Professor of Art; Coordinator of the Art Program
For me, coming to Coker University in 2016 was coming home. I received my B.A. in Art with a concentration in Graphic Design from Coker in 2003. I've always been grateful for my undergraduate experience, as it…