The study of English language and literature encompasses all facets of humanity.
You'll study writing and literary theory, of course, but you'll also study history, art, social customs, religion, culture, and more.
At Coker, our discussion-based round-table learning philosophy challenges you to explore, communicate, and defend your ideas, training you to think critically and ask purposeful questions. You don't just absorb information; you interact with the coursework in a way that teaches you a deeper way of thinking. Combined with individual guidance and one-on-one attention from professors, it's the type of transformative experience you'll find more often at the graduate level. By the end of your four years, you will have gained strong communication skills, a broad knowledge base of literature and culture—and a deep understanding of what it means to be human.
KEY CLASSES FOR YOUR SUCCESS
Their Story, Our Story: Reading the Past
One of the most important features of the English major and liberal arts core is a focus on understanding the world around us. In this course, you will examine historical events through primary and secondary texts. You will read literature from a variety of periods, offering new perspectives on events of the time. Together with your classmates and faculty, you will examine how time and distance influence our perspective on war, conflict, and social movements.
Writing for the Workplace
Writing is a valuable skill for any professional, no matter your industry. This course will empower you to communicate effectively in the work environment. You will practice writing for a variety of specialized and general audiences, in several simulated workplace scenarios. You'll also learn how to craft professional documents, including cover letters, resumes, memos, proposals, formal reports, and more.
Creative Nonfiction
Memoir, personal essays, and literary journalism all fall under the genre of creative nonfiction—a genre that allows for personal expression and the sharing of human experiences. In this course, you will read and analyze a variety of creative nonfiction pieces, while discussing issues of craft and ethics related to nonfiction storytelling. Constructive critiques of student work will be shared in a group setting, as well as one-on-one with your professor.
Which Concentrations Feel Like a Good Fit For You?
add remove Professional Writing

Students who plan on pursuing a career in professional writing should consider choosing this concentration. The curriculum is tailored to prepare you specifically for writing jobs in fields such as journalism, marketing, and publishing.

add remove Literature

English majors who wish to examine literary works in great depth may complete a concentration in literature. Students are also encouraged to take additional courses in theatre, history, and art history to provide a deeper understanding of cultures and contexts.

add remove English Education

Students interested in pursuing a career in teaching should consider concentrating in English education. If you are interested in seeking secondary teaching certification in conjunction with your English education concentration, you should consult the Wiggins School of Education or your academic advisor for more information about the process.
Get the money you need for your degree
Just because your education is an invaluable investment doesn't mean some degrees aren't a better value than others! Affordability is one of the ways Coker University clearly stands out from other schools. We work very hard to keep tuition low and to find scholarship money to help you pay for your degree.
Apply Now
$17,459!

Average amount of scholarship aid* awarded to Coker students last year
*Does not include federal, state, or need-based aid

95%

of Coker undergrads receive some form of financial aid.

Over $10,000,000

Coker grants in student scholarships each year.

$14,000

Funding for English majors
COKER ENGLISH RECOGNITION SCHOLARSHIP

Apply Now

or contact your admissions counselor for further information.
One Degree That Opens All These Doors
$51,244

Editor

$65,227

Public Relations Manager

$49,987

Copywriter

$47,243

Grant Writer

$56,463

Campaign Manager

$54,700

Community Relations Manager

$49,576

Content Marketer

$50,097

Fundraiser

$49,033

High School Teacher

$40,077

Journalist

$83,328

Lawyer

$72,614

Lobbyist

$54,113

Public Information Officer

$71,406

Small Business Owner
Before you know it, you'll be one of these…
Business graduates from Coker University have what it takes to thrive in today's market and meet the challenges of the future.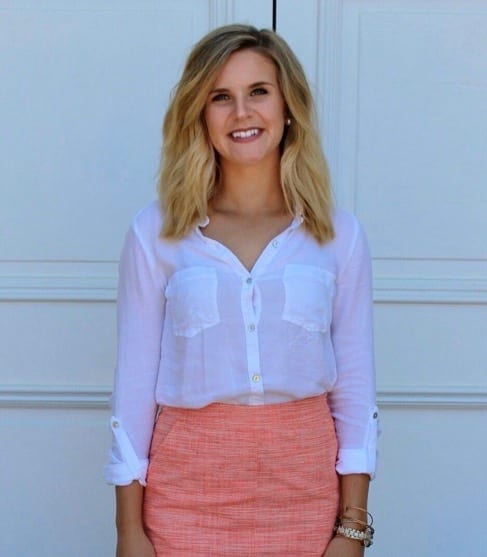 ASHLYN BURGETT
"As a second-year M.A. candidate and Graduate Teaching Assistant, …I am not only able to use the knowledge and skills that I learned from my professors at Coker to excel in my own studies, but I also implement…