Taking the next step to explore education options that will advance your career is a big deal! We're delighted about your interest in the MSML program and can't wait to connect with you to tell you more.
In the meantime, take a look at some of the most critical information about this degree in your program preview:
Download Now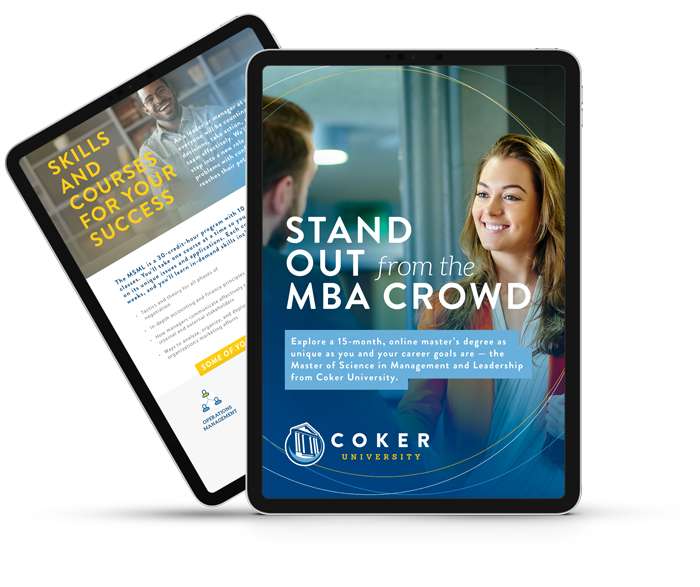 Coker University produces confident, business-ready graduates who have all the critical thinking and leadership skills they need to be stand-out candidates for the best positions. After you review the program preview, why not start your application? We can have a serious conversation about your situation, goals, graduate school priorities, and more.
After you've looked over the program highlights, go ahead and start your application to Coker University, or get in touch so we can hear about your priorities and answer any questions you have: 843.857.4139 or email us.