Susan Kelley Shaffer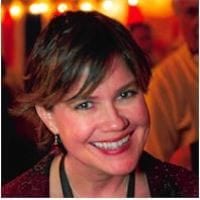 October 1, 1976 – May 3, 2017
A memorial service for Susan Kelley Shaffer, who left us suddenly on Wednesday, May 3, 2017, will be held at 5:00 o'clock on Monday, May 8, 2017, at St. Matthew United Methodist church in Bishopville, SC. The Rev. Fran Elrod and the Rev. George Howle will officiate and the family will receive friends in the fellowship hall immediately after the service. Memorials may be made to the Humane Association of the Low Country, PO Box 23019, Hilton Head Island, SC 29925, or Friends of Hunting Island State Park Turtle Project, PO Box 844, St. Helena Island, SC 29920. Brown-Pennington-Atkins Funeral Home is serving the family.
Susan was the daughter of JoFrieda Kelley of Hartsville and the late Donald L. Kelley of Bishopville. She was a graduate of Robert E. Lee Academy, received her BA from Coker University with majors in Psychology and Religion, received her MA with a major in Philosophy of Religion at Boston University and was working on her Doctorate of Religion and Nature at Florida University in Gainesville. Susan was married to Mark Shaffer of Hartsville and they made their home in Beaufort, SC for the last ten years.
Susan loved living in the low country where she absorbed all that nature had to offer. Paddle boarding was her passion and she welcomed many sunrises on the still quiet water. Her love of nature and all of God's creatures allowed her to soak up life in a slow serene way – never in a hurry, a contagious smile, a warm heart, a kind and patient word, having fun joking around with her brothers, listening intently to others when they needed her and always giving her best – this was my precious beautiful Susan.
She is survived by her husband, Mark, her mother, JoFrieda, her brothers Randy Kelley, Chad (Diana) Kelley and Frankie (Angela) Kelley. Her nieces Lisa Kelley, Jessica Kelley, Mary Prentiss Altman, Carolina Kelley and nephew Chan Kelley.