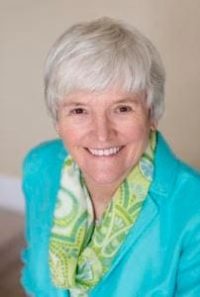 Distinguished Service Award 2016
Sarah Jo Wood Safrit, Coker University class of 1971, has been named the 2016 recipient of the Coker University Alumni Association's Distinguished Service Award. This prestigious award is given annually by the Coker University Alumni Association. It is presented to a graduate who has highly demonstrated their commitment to Coker's ideals of character, culture and service.
Safrit graduated from Coker University with a B.A. in English and has been actively involved with the college ever since. She has served the college in many ways, including as a member of the Board of Visitors and the Board of Trustees, and as the faithful class representative to the Alumni Association for the class of 1971.
"I can think of no one who epitomizes the finest values of her alma mater better than Sarah Jo," said Coker University President Robert Wyatt, who recommended Safrit for the award. "She is a lifetime advocate for Coker and has served the college in every way imaginable."
Safrit has raised funds to repair the capitals on the columns of the dining hall, established the Sarah Jo Wood Safrit Endowed Scholarship and contributed to the college's capital programs, including the Steinway Initiative, the Harris and Louise DeLoach Athletic Center and the Charles and Joan Coker Library and Technology Center. She belongs to the college's Linville Family Lifetime Giving Society and the Major James Lide Coker Society.
In addition, Safrit generously has contributed both financially and as a volunteer in her community over the years. Her current passions are Friends of the Carteret County Library and Young Life – Crystal Coast. Her service has extended to St Paul's Episcopal Church in many capacities and to the Parents Council of Elon University where her daughter, Mary B., attended college. Sarah Jo currently lives in Beaufort, NC, with her husband, Leonard.