Sarah Elizabeth (Beth) Blackmon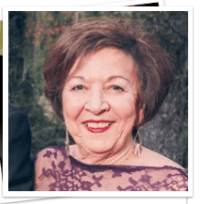 Funeral services for Sarah Elizabeth (Beth) Blackmon will be held on Sunday, August 11, 2019, at 3:00 pm at First Baptist Church in Hartsville, SC. The family will receive friends for visitation beginning at 2:00 pm in the church's family life building. Burial at Magnolia Cemetery will immediately follow the service. Dr. Greg Boyd will officiate.
Ms. Blackmon, daughter of the late Loring C. and Kathleen S. Blackmon, died peacefully at home on Wednesday, August 7, 2019, with her children by her side. Born in Hartsville, SC, Beth, a graduate of Coker College, taught for 30 plus years in elementary schools in Hartsville. She was a member of the choir, the handbell choir, and taught Sunday school for many years at First Baptist Church. Beth donated her time to the Good News Children's Club and was a substitute teacher at North Hartsville Elementary School when called on. She was a member of the Magnolia and the Kalmia Garden Clubs. Beth was always willing to give of herself to help others and never met a stranger.
Surviving are her three children, Mary Burry (Brent), Jennifer Weaver (Ed), and Joe Blackmon, III (Laura), her grandchildren, Meredith Williams (Ryan), Alexis Blackmon, Nicholas Weaver, and Natalie Weaver. Her family meant everything to her and she delighted in the holiday gatherings, summer vacations, and every moment spent with her children and grandchildren. She was pre-deceased by her parents, and sister and brother-in-law, Kathleen B. Canada and Joel I. Canada. Beth was an avid shag dancer and loved the beach and beach music.
In lieu of flowers, memorials may be made to the CEF Child Evangelism Fellowship (www.heartofthe palmetto.org). Online condolences can be given at www.bpafuneralhome.com.