Sandra Stokes Blackwell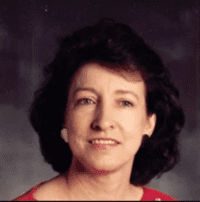 Funeral services for Mrs. Sandra Stokes Blackwell, 78, will be held privately on Friday, March 20th, 2020 at the First Baptist Church Chapel due to the coronavirus pandemic. The Rev. Dr. Greg Boyd will officiate with burial in the church cemetery. Brown-Pennington-Atkins Funeral Home is caring for the family. Mrs. Blackwell went to be with her Lord on Tuesday, March 17, 2020.
Born in Timmonsville, SC, she was a daughter of the late Sam Benton Stokes and Dorothy Hill Stokes. Sandra was a graduate of Coker College and taught at the Hartsville Junior High for many years. She was a member of First Baptist Church, taught Sunday School for many years and enjoyed singing in the Music Man and Oliver musicals. She was past president of the Turnage Civitans and also past State Distinguished Lt. Governor of the SC Civitans. For many years she was the vocalist at Lakeview Baptist Church.
Surviving are her husband, Wesley H. Blackwell; children, Karen Conyers, Brent Blackwell (Tonya), Marla Blackwell; grandchildren, Robert Conyers III, Brooke Goss (Eric), Taylor Moody, Wes Blackwell, Jacob Blackwell; great-grandchildren, Tristan Goss, Aubrie Goss, Bentley Goss, Jace Conyers; brother, Perry Stokes (Deb); special cousins, Bill Stokes of Sumter and Martha J. Hanwell of Anderson. Memorials may be made to First Baptist Church, 104 E. Home Ave., Hartsville, SC 29550. The family would like to thank Dr. Ken Evans and Rachel Stacey for their loving care of Sandra. *On March 17th Governor Henry McMaster issued a series of orders for the state, including prohibiting events of 50 people or more. We must do our due diligence to ensure we are doing all we can to minimize the spread of COVID-19. With that being said, Mrs. Blackwell's service will be held privately. Please continue to leave words of encouragement for family members on our website. As always, we will continue to serve each family with respect, dignity, and compassion. It is our prayer that each of you remain safe and protected during this difficult time, the staff of Brown-Pennington-Atkins. Upcoming Events Service Mar 20. (EST) First Baptist Church Chapel 104 E. Home Ave. Hartsville, SC