Rosamond Ravenel Bee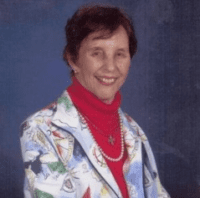 Rosamond Ravenel Bee, 86, of Rockville, South Carolina, wife of Captain Sandiford Stiles Bee, Jr. entered into eternal rest Sunday, February 2, 2020. Her Funeral Service will be held Sunday, February 9, 2020 in St. John's Parish Church, 3673 Maybank Highway at 2:00 p.m. Interment to follow in churchyard. The family will receive friends Saturday from 4:00 p.m. until 6:00 p.m. in J. Henry Stuhr, Inc Downtown Chapel.
Rosie was born in Charleston, SC November 13, 1933 daughter of the late Mary Allen Boykin Ravenel and Arthur Ravenel, Sr. She attended St. Andrews Elementary School and graduated from St. Andrews High School in 1952. Rosie attended Coker College in Hartsville, SC. She was an active member of St. John's Parish Church on John's Island, a Life Member of the Daughters of the King, a member of the Ladies Benevolent Society and a sustaining member of the Junior League of Charleston. Rosie was extremely active in the Kairos Prison Ministry, Cursillo, Faith Alive, Healing Ministries, Diocesan Couples Conference and was a former chairman of the Bishop Gadsden Advisory Council.
In addition, Rosie was a volunteer with the early Hospice Program in Charleston, a charter member of the Carolina Assembly, a member of the Supper Club, the James Island Dance Club and the Auxiliary of the James Island Yacht Club. During her husband's 28 years as an officer in the United States Coast Guard, Rosie was extremely active in numerous service related organizations and served as President of the Coast Guard Officers Wives' Club for the eighth Coast Guard District. Among her many attributes, she enjoyed painting, gardening and spoiling her grandchildren and great-grandchildren and traveling in this country and abroad with her husband of 66 years. Rosie would like to be remembered for accepting Jesus as her Lord and Savior and loving and serving Him with all her heart.
She is survived by her loving husband Sandie, of Charleston, SC; one daughter, Rosamond Bee Bentz of Rockville, SC; three sons: Sandiford Stiles Bee III of Wadmalaw Island, SC, William Sams Bee of Charleston, SC and Robert Rivers Bee (Kathy) of Orlando, FL; nine grandchildren; and 11 great-grandchildren. Rosie is also survived by two brothers: Retired U.S. Congressman and State Senator Arthur Ravenel, Jr. (Rick) of Mt. Pleasant, SC and Edward Ravenel (Patty) of Yonges Island, SC; and sister-in-law, Ann Bee Rhett of Charleston, SC. She was predeceased by her sister, Elizabeth Ravenel Harrigan of Charlottsville, VA.
In lieu of flowers, memorials may be made to St. John's Parish Church Rector's Discretionary Fund, 3673 Maybank Hwy, John's Island, SC 29455 or to the Bishop Gadsden Residents Assistance Fund, One Bishop Gadsden Way, Charleston, SC 29412 or to Holy Trinity Church Rector's Discretionary Fund, 95 Folly Road, Charleston, SC 29407.
The family would like to extend their heartfelt thanks to Caris Health Care, particularly Samantha, Ann, Harris and Dominic and to Carolina Health Care, especially Susan Floyd, Ryan Thompson, Deborah Gibbs, Delores Smalls, Casandra Halsey, Candice Stone, Johnnie Mack and Cindy Clary who ministered to her every need.