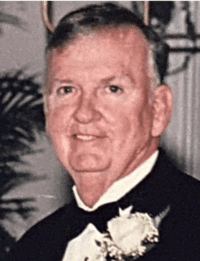 Ronald Carson Shelley, age 78, died Wednesday, December 23, 2020 in Embrace Hospice Center, Myrtle Beach, SC. Born October 9, 1942 in Marion County, SC, he was the son of the late Olin Rudolph Shelley and Lillie Mae Grainger Shelley.
He is survived by his wife: Sherry Jean Strickland Shelley of Green Sea, SC; one son: Scott Elliott Shelley and wife Mary Rebecca of Conway, SC; one sister: Krista Shelley Deaton of Irmo, SC; and five grandchildren: Kamri Bell Shelley, Bryar Dean Shelley, Brix Shelley, Laney Shelley and Kross Cook.
In addition to his parents he was preceded in death by one son: Rudy Dean Shelley; one brother: Jimmy Shelley and one sister: Greta Shelley Harrelson.
Graveside services will be held Saturday, December 26, 2020 at 2:00 PM in the New Horizon Baptist Worship Center Cemetery, Tabor City, NC.
Visitation will be held one hour prior to the service in the cemetery.