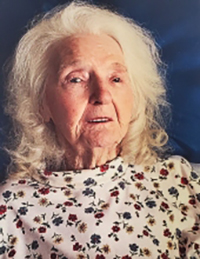 Mary "Margaree" Grubbs Black, age 91, of Barnwell, passed away on June 4, 2021 at home surrounded by her family.
Margaree was born on May 19, 1930, the youngest of 12 siblings, to Martin and Beulah Sanders Grubbs.
Margaree attended school in Hilda and graduated as Valedictorian of her high school class. She was a graduate of North Greenville Junior College and received an Associate of Arts Degree and attended Coker College.
Margaree was a loving mother, grandmother and great grandmother. She was devoted to her Lord and Savior and her family and always exemplified her character of a true christian.
Survivors include a son, Steve Black, and a daughter, Angie Black Edwards.
Grandchildren, Stephanie (Michael) Lott, Justin Edwards and Conner Edwards. Great grandchildren, Michael Lott III, Lauren Lott, Steven Lott, Ashley Lott, Anna Lott and Scarlett Edwards.
Graveside services will be held on Sunday, June 6, 2021 at 3:00PM in the Reedy Branch Baptist Church Cemetery. The family will receive guests at Mole Funeral Home on Saturday evening from 5:00PM – 7:00PM. Serving as pallbearers will be, Gerald Dempsey, Justin Edwards, Ron Grubbs, Winky Grubbs, Wayne Hutto, and Steven Lott
The family would like to thank Trinity Hospice for their care and compassion during this most difficult time.