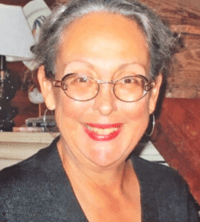 Mary K. Hannell Nance was born to Thomas and Rosemary Hannell in Lafayette, Indiana, on September 29, 1951. She lived in Delphi, Indiana, from birth into her teenage years until she and her family moved to Albemarle, North Carolina, where she graduated from high school in 1969. She attended Coker College and graduated there in 1973. She briefly lived in Charleston, South Carolina, and worked for Social Services before moving to North Myrtle Beach.
She married Paul M. Nance of North Myrtle Beach in 1982 and they were happily married until his death in 1999. She never married again.
Mary K. passed away on Saturday, October 19, 2019, at her home in North Myrtle Beach.
She is survived by Paul´s daughter, her step-daughter, Ana Nance, and her step-grandson, Mateo Paul Perez Nance, who reside in Madrid, Spain.
She is also survived by two aunts, sisters of Rosemary Hannell, Jacqueline Davis in Wakarusa, Indiana, and Suzanne Theriault of Bonita Springs, Florida; a cousin, Paul Davis and his wife Janet Davis of Bremen, Indiana; and several more cousins.
She was an active member of the North Myrtle Beach Woman's Club of 30 plus years, GNO (Girls Night Out), The Bridge Club and was a respected member of the community.
A celebration of life was held on Sunday, October 27, 2019, at Barefoot Bistro at Barefoot Landing in North Myrtle Beach.
For memorials in her memory please send to the North Myrtle Beach Woman's Club for the Domestic Violence Shelter Fund.