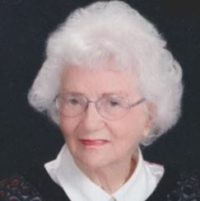 November 2, 2017
Lucille Rayle Williams, 92, passed away peacefully at her home in Cordova, SC on Thursday, November 2, 2017. She was born in Eastover, SC.
A home-going celebration will be held at Northside Baptist Church in Orangeburg on Sunday, November 5, 2017 at 2:00 p.m. Burial will follow in Crestlawn Memorial Gardens. Visitation will be held at Dukes-Harley Funeral home in Orangeburg on Saturday evening, Nov. 4, 2017, from 6:00 – 8:00 PM.
Mrs. Williams is survived by her husband of 67 years, Rev. Burt Williams, and their 4 children, Gene (Natasha) Williams of Lexington, KY, Rose (Weaver) Grayson of Lexington SC, Carol Williams of Littleton, CO, Dan (Julie) Williams of Lexington, SC; 6 grandchildren, Joshua Crane, Jessalyn Vuocolo, Kim O'Hara, Ryan O'Hara, Zhenya Williams, and Balin Kruse Williams; 2 great-grandchildren, Sophia Williams and Connor Crane.
Lucille earned a Bachelor of Music degree from Coker University, Hartsville, SC and an MRE degree from Southern Baptist Seminary in Louisville, KY. She taught elementary school over 26 years in New Lebanon, OH, South Congaree, SC, and Orangeburg, SC. She was a church organist, violinist and gifted artist. She loved teaching Sunday School and serving the Lord in the churches where her husband pastored. She loved her Sunday School class at Northside Baptist Church in Orangeburg, and she loved serving her Lord through countless acts of kindness and Christ-like service in all of her ways.
Memorials may be made to Northside Baptist Church, Memorial Fund, 1250 Columbia Road, Orangeburg, SC 29115.