Linda Prior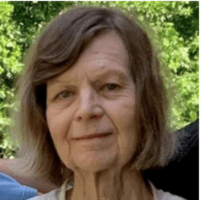 Jackson, SC – Graveside Services for Mrs. Linda T. Prior, 78, who entered into rest January 20, 2021, will be conducted Monday afternoon at 2 o'clock in Wesley Chapel United Methodist Church Cemetery, Rev. Brandon Fulmer officiating. Those in attendance will be required to wear a mask and social distancing will be practiced.
Mrs. Prior was a member of Wesley Chapel United Methodist Church. She was involved in the Beech Island Historical Society and Jackson Friends of the Library. Mrs. Prior retired as an English Professor from University System Georgia. She was preceded in death by her parents, Jesse Wilbur and Omega Pinson Traynham; husband, James Hennemeier Prior.
Survivors include her sons, James (Cynthia) Prior and Jess H. Prior; two grandchildren, Stennett Prior and Gordon Prior.
Pallbearers will be Tim Avins, Tyler Cole, Daniel Jacobs, Pablo Jimenez, David Kling, Patrick Kling, Christopher McClain and Will Snider.