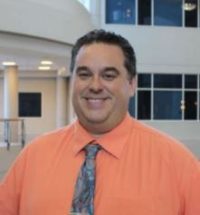 Kenneth Lewis is the new Director of Laboratory Services at Carolinas Hospital System.
Carolinas Hospital System announced three new additions to the facility's leadership team on Monday, Sept. 18.
Lewis has more than 16 years of experience in laboratory sciences and management. He received his Bachelors of Science in Medical Technology from Coker University and his Masters of Public Health from Florida International University. Prior to joining Carolinas Hospital System, Lewis served as Senior Technical Consultant for Alere, a leader in rapid diagnostics, in Princeton, New Jersey.
Link to full article