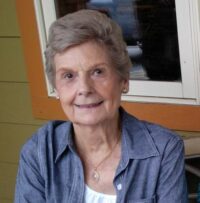 Obituary of Joan Privette
Joan Watt Privette, 85, passed away recently. She was the wife of the late Colonel Jake Henry Privette. Mrs. Privette was born in Laurens, a daughter of Claude and Sallie Watt. She graduated from Hartsville High School and attended Coker College. A proud Army wife, she and the children moved around the country and overseas with Jake during his career before they retired to Columbia, SC.
Mrs. Privette is survived by her sister, Kay W. Yonce of Lexington, her son Jacob H. Privette III and her daughter Susan, grandchildren, great-grandchildren, and several nieces and nephews.
Private family services will be held at a later date.
Published by Thompson Funeral Home at Greenlawn Memorial Park on Dec. 16, 2022.