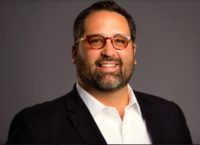 Distinguished Achievement Award 2017
After graduating from Coker University, Perkey received his Juris Doctor degree from Vermont Law School in 2003.
Perkey is a political partner in the Truman National Security Project, a leadership development program designed to prepare rising political stars for national security, foreign policy and global leadership. He also recently served as the coordinated campaign director for the Democratic Party of Wisconsin and Hillary Clinton's presidential campaign.
Perkey has been actively involved in local, state and national political campaigns since 2008,   when he worked on former President Barack Obama's campaign in Central Virginia.  He also held the position of Executive Director for both the South Carolina and Kansas Democratic Parties, during which he also served as president of the Association of State Democratic Executive Directors.
During his second year at Vermont law school, Perkey, along with two other classmates, established a non-profit organization committed to restoring a sufficient standard of living to Esperanza, El Salvador, by employing sustainable development techniques. After graduating, Perkey was awarded a Heywood Burns Fellowship from the National Lawyers Guild to work at law firm in Washington D.C. specializing in national security whistleblower litigation.
Perkey currently lives in Madison, Wisconsin.