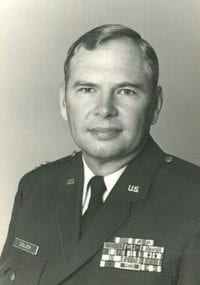 Captain James P. Collier Jr. 75, Retired from the United States Airforce, of Tallahassee, FL, passed away peacefully at his home on the 22nd, of February, 2019. Born Dec. 17th, 1943 in South Carolina to James P. Collier, Sr. and Katherine Sue Culbreath Collier, his family eventually relocated to Palmetto, FL where he spent his childhood and graduated from Palmetto High School. "Jimmy" was a popular student and involved in student government. After HS he joined the USAF, serving during the Vietnam War. He continued with his military service and earned his BA from Coker University leading to his career as an officer. Jimmy served as Fuels and Supply Officer in Arizona, Alaska, and Georgia. He earned several awards over his career including Fuels Officer of the Year in Alaska and Georgia. After serving with distinction for nearly 28 Years of military service, Captain Collier retired to his home in Tallahassee Fl. He was a member of the Huguenot Society and Sons of the American Revolution. Jimmy enjoyed his family, photography, trains, and was an avid collector.
He is survived by his three children, Susan O'Brien and husband, Mike, of Crystal River, James Collier and wife, Krista, of Tallahassee, and Keith Collier and wife, Julie, of Palatka; five grandsons; three granddaughters; one great granddaughter; a sister, Katherine Collier Sapp of Bonita Springs; two nieces and one nephew. He was preceded in death by his parents James P. Collier Sr. and Katherine Sue Collier.
His family will hold a private ceremony with full military honors in the veteran's cemetery of Culley's MeadowWood Funeral Home.