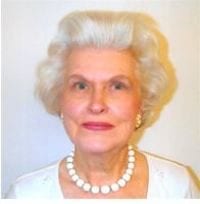 August 25, 1927 – September 22, 2017
Jacqueline Johnson Segars of Hartsville, SC died peacefully on Friday, September 22, 2017. She was born on August 25, 1927 in High Point, NC as the only child to Henrietta and Vernon Johnson. Graduating as salutatorian from Harding High School (Charlotte, NC), she continued her education at Coker University, then graduated from the University of South Carolina in 1948. She was active in many campus activities including, president of her sorority, Pi Beta Phi, and was elected Homecoming Queen in 1948.
Jacqueline married James Macdonald Segars in 1949 and was a loving wife and mother to their daughters. She was a charter member and past president of Kalmia Garden Club, past president of Byerly Hospital Auxillary, and served on the Board of Trustees at Byerly Hospital. She was also a member of the Jacob Kelley House Guild and former director of the Hartsville Chamber of Commerce. She volunteered as memorial chairman for the Darlington County chapter of the American Cancer Society for 20 years. Jacqueline remained active by reading, gardening, and maintaining her home.
Surviving are her daughter, Jacquelynn "Liz" (Tim) Uhl of Hartsville, SC. She was preceded in death by her husband, James Macdonald Segars and her daugher, Katherine Kelley Segars.
A graveside service will be held at 11:00 am Tuesday, September 26, 2017 in Magnolia Cemetery directed by Brown-Pennington-Atkins Funeral Home.
Memorials may be made to the Darlington County Humane Society, Box 1655, Hartsville, SC 29551.
The family would like to express their gratitude to Comfort Keepers and Hospice Care of SC for their loving care.