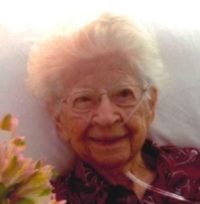 June 15, 1917 – December 26, 2017
Florence Lucile Houck Steele, 100, of Orangeburg, SC, passed away Tuesday, December 26th, 2017, at the Methodist Oaks.
A Memorial Service will be held 3:00 p.m., Friday December 29, 2017, at The Methodist Oaks Chapel.
A Graveside Service will be held 11:00 a.m., Friday, December 29, 2017, at Woodside Cemetery in Pamplico, SC.
Florence was born June 15, 1917, to the late George H. Houck and AnnieLee Huffman Houck. She was an educator in Pamplico, SC and at Francis Marion University. She was a Trustee Emeritus of the Florence County Library; and Trustee Emeritus of Claflin College. She was a member of Pamplico United Methodist Church and Trinity Lutheran Church, of Elloree. She was also a loyal member of The Gamecock Club since 1940.
Survivors include her son, John L (Wanda) Steele Jr. of Spartanburg, SC; daughter, Sandra Marie Steele of St. Augustine, FL; two grandchildren, John L. (Jody) Steele III of St.Augustine, FL and Greg L. Steele of Mystic, CT; great-grandchildren, Tristan, Pacey, Ella, and Colby Steele; and many much loved nieces, nephews, and friends. She was predeceased by her parents, George H. and Annie Lee Huffman Houck; her husband, John LeRoy Steele, Sr; and her brother, Sanford Houck.
The family suggest that in lieu of flowers, memorials be sent to Grove Park Hospice, 1324 Grove Park NE, Orangeburg, SC 29115 or Florence Houck Steele '38 Endowed Scholarship at Coker University, 300 E. College Ave. Hartsville, SC 29550.