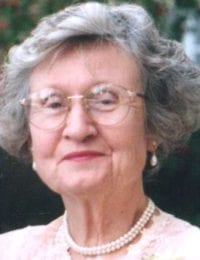 Eleanor Davis Tucker, a former primary school teacher and real estate agent in the Pee Dee region, died on January 2, 2019, at 86 years old due to stroke complications.
Mrs. Tucker was born in Cheraw, SC in 1932 to Arthur and Bessie Davis, who owned and operated several grocery stores and other businesses. She graduated from Cheraw High School in 1950 as valedictorian and then graduated with honors from Coker University in Hartsville, SC in 1954.
Mrs. Tucker taught primary school for 26 years in Bennettsville, SC; Great Falls, SC; Star, NC; Arcadia, NC; and Cheraw. She then became a real estate agent specializing in older and historic homes throughout the Pee Dee area in the 1980s. Mrs. Tucker taught children's Sunday school for many years at First Methodist Church in Cheraw, and was also very active at Trinity Methodist Church in Darlington, SC.
In 1986, Mrs. Tucker and her husband, Carl, bought ramshackle Roseville Plantation near Darlington, in the Back Swamp community, and began the arduous task of restoring it. Roseville Plantation, built in 1771 after a royal grant from the King of England, was the home of Ada Bacot Clarke, a Civil War nurse whose diaries were published in 1994 by the University of South Carolina Press.
"It was not until the Tuckers purchased Roseville that restoration was thought possible," said Anita Clarke Curl, great-granddaughter of Ada Bacot Clarke.  "With enduring patience and painstaking craftsmanship, they reclaimed the glory of the old house. Roseville stirs the senses and emotions. It evokes a sense of pride in our past and the need to treasure and preserve this spot of sunshine called Roseville. " Roseville Plantation was awarded a historical marker by the South Carolina Department of Archives and History and placed into the National Register of Historic Places by the National Park Service in the late 1990s.
Mrs. Tucker is survived by her sisters, Elizabeth Norton and Mary Rummler; sons, Britt (Renee) Tucker and Scott Tucker; and six grandchildren, Ava, Brooks, Crista, Evan, Skye and Trace.
Services honoring the life, love and blessing of Mrs. Tucker will be held at Mt. Croghan Baptist Church, 14 Church Street, Mt. Croghan, SC 29727, on Sunday, January 6, 2019. Visitation will begin at 2:00 PM, funeral services at 3:00 PM and interment will follow in the Mt. Croghan Memorial Park.  Miller-Rivers-Caulder Funeral Home of Chesterfield, SC is serving the Tucker family.
In lieu of flowers, a donation in Mrs. Tucker's name may be given to Trinity Methodist Church in Darlington, First Methodist Church in Cheraw or Mt. Croghan Baptist Church in Mt. Croghan.