Dorothy McCarty Pharr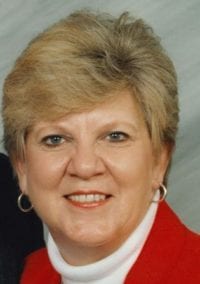 Dorothy "Dottie" McCarty Pharr, 74 years old, passed away on Thursday, August 1, 2019 at McLeod Hospice House in Florence, SC. Born May 28, 1945 in Lancaster County, Virginia, she was a daughter of the late Hunter Downman McCarty and Katie Smith McCarty. Dottie was a graduate of Averett College with an Associates degree and Coker College with a Bachelor of Science degree in education and later continued her education at the University of South Carolina where she received her Master's in education. She retired after a 31 year teaching career. She was a member of First Presbyterian Church in Bennettsville where she was a leader of more than 25 different Bible studies, Sunday school teacher, moderator of the Presbyterian women, Deacon and Elder. She was a member of the Friends of the Library, the Marlboro County Arts Council, the Marlboro Players, and many other civic and community activities. She also enjoyed playing bridge, shopping, flamingos and socializing.
She is survived by her husband, Frank "Tom" Thomason Pharr; daughters, Michelle Pharr Phillips (Dirk) of Raleigh, NC, Shannon Pharr Braswell of Bennettsville, SC, Sarah Pharr Froden (Eric) of Richmond, VA; brother, Frank McCarty (Rubinette) of Fredericksburg, VA; sisters, Elaine Berryhill (Charles) of North Port, FL., Linda Ficklin (Tom) of New Kent, VA; grandchildren, Paul Phillips, Piper Phillips, Hunter Braswell, Alec Braswell, Elizabeth Braswell; and numerous special nieces and nephews. She was preceded in death by her parents listed above; sister Barbara McCarty Walker; and grandson Cade Thomason Braswell. A funeral service will be held 2 pm, Sunday, August 4, 2019 at First Presbyterian Church in Bennettsville, with burial following at Rocky River Presbyterian Church Cemetery in Concord, NC at 6 pm. A visitation will be held from 5-7 pm Saturday, August 3, 2019 at Burroughs Funeral Home in Bennettsville. In lieu of flowers, memorials may be made to McLeod Hospice House or First Presbyterian Church in Bennettsville (Mike Perry Youth Fund). On-line condolences maybe made at www.bfhbennettsville.com. Burroughs Funeral Home is honored to assist the Pharr Family.